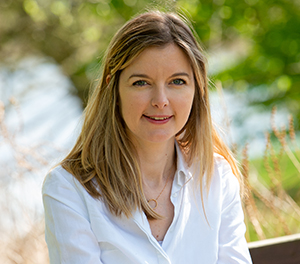 About
Candice is Head of Local Climate Action at the Grantham Research Institute on Climate Change and the Environment, part of the London School of Economics and Political Science (LSE). She is co-Director of the Place-based Climate Action Network (PCAN).
Her research interests focus on how the co-production of knowledge and science communication can be used to better inform decision-making in the context of climate resilience and sustainability challenges. She leads research on resilience to heat risk, communication and narratives of climate action, and models of local climate action. As part of her work leading PCAN she leads the Adaptation platform and manages the network of PCAN Analysts, Associates and Fellows.
Current projects include: PI for the ESRC Place-based Climate Action Network (PCAN) (£3,5M), Co-PI for ESRC-funded Deeper support for local climate action across the UK (£100,000) and PI for the LSE-funded Collecting time-sensitive data in the immediate aftermath of the 2022 UK heatwaves (£20,000)
She chairs the Royal Geographical Society Climate Change Research Group, is a member of the Royal Meteorological Society Science Engagement group and sits on the London Heat Risk Group
She co-leads the LSE Grantham Research Institute's Heat Resilience Hub
She is a contributing author on Industry and Business for the UK Climate Change Risk Assessment
She is an Associate Deputy Editor of the journal Climatic Change and sits on the Editorial Board of the journal Environmental Communication.
She regularly advises a range of international, governments and non-governmental organisations, and she is a frequent speaker at academic and non-academic events.
Background
Prior to joining the Grantham Institute, Candice was a Senior Lecturer in Sustainability and Climate Change and Impact Lead at the University of Surrey. She was also the Knowledge Integrator for the Centre for Evaluation of Complexity Across the Nexus (CECAN) and previously led the Climate Action research theme at the Global Sustainability Institute.
She has worked in UK government (Department of Energy and Climate Change, Cabinet Office), a number of years in academia (Surrey, Anglia Ruskin, Imperial, Cambridge), conducted work for the European Commission, and has collaborated with a number of UK and international organisations.
Recently completed projects include: Assessing climate ambition in the UK climate emergency declarations (PCAN, 2020-2021), Exploring 'new civil' politics on climate change at local and national levels (BA, 2019 – Lead: University of Lincoln), Increasing resilience to UK heatwaves (University of Surrey, 2018), Visualising climate impacts (University of Surrey, 2018), Improving responses to Nexus Shocks (ESRC, 2015, 2016), Creating narratives on the UK 5th Carbon Budget (WWF, 2016), and The role of practitioners in the IPCC process (CCCEP, 2014).
Candice has an interdisciplinary background in climate policy and pro-environmental behaviour with degrees in meteorology (BSc), climate change (MSc) and a PhD in climate change and pro-environmental behaviour.
Research Interests
Assessing the UK landscape of climate emergency declarations
Improving resilience to heat risk and the role of narratives
Communications, co-production, pro-environmental behaviour and the science-policy interface
Local and national public engagement and action on climate change
Assessment and evaluation of climate policy in the UK
Prospective PhD students
Candice welcomes enquiries from prospective PhD students with shared interests and a strong background in climate communication, local climate action, resilience to climate risks, and innovative mechanisms of climate governance.– Visit the 'Study with us' page for further information on applying to be a PhD student with us.
Research
Policy
Written evidence submitted in 2020 to the House of Commons Environment, Food and Rural Affairs Committee Inquiry on Flooding, whose Fourth Report was published on 8 February 2021. Read more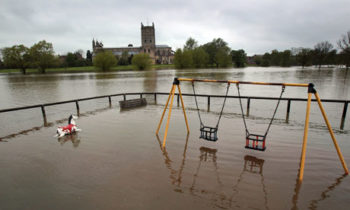 Books
This open access book brings together a collection of cutting-edge insights into how action can and is already being taken against climate change at multiple levels of our societies, amidst growing calls for transformative and inclusive climate action. Read more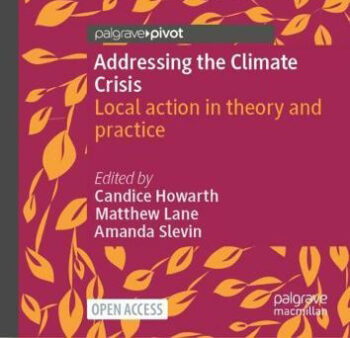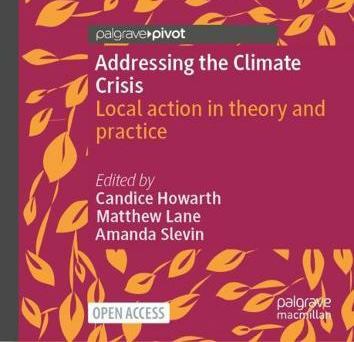 News