About
21 April 2023
It is with great sadness that we announce the sudden passing of Adeline Stuart-Watt. Read full announcement.
---
Adeline was a Policy Fellow (Adaptation and Resilience) at the Grantham Research Institute on Climate Change and the Environment. Her work focused on climate adaptation and public policy. She also managed the delivery of the Institute's work as part of the Zurich Flood Resilience Alliance – one of the Institute's flagship climate change adaptation projects.
Background
Prior to joining the Grantham Research Institute, Adeline spent several years advising on climate adaptation for the Victorian Government, Australia. She also worked as a lecturer and researcher in environmental and climate change policy at the University of Melbourne, Australia. She holds a Master of International Relations and a Master of Environment from the University of Melbourne.
Research and policy interests
Climate change adaptation policy
Climate change justice
International climate change policy and politics
Knowledge politics of climate change
Policy
This report takes stock of local climate action in the UK as of early 2023 and summarises the experience of the Place-based Climate Action Network (PCAN) over the last five years, through analysis, reflections, survey evidence and case studies, providing recommendations to a range of stakeholders. Read more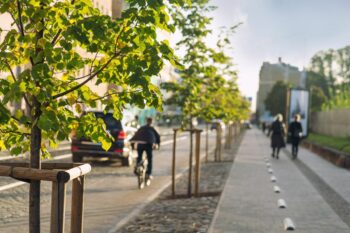 This policy brief sets an agenda for how to improve England's response and resilience to extreme heat events, learning from the 2022 heatwave experience. Read more