Enabling place-based climate action in the UK: The PCAN experience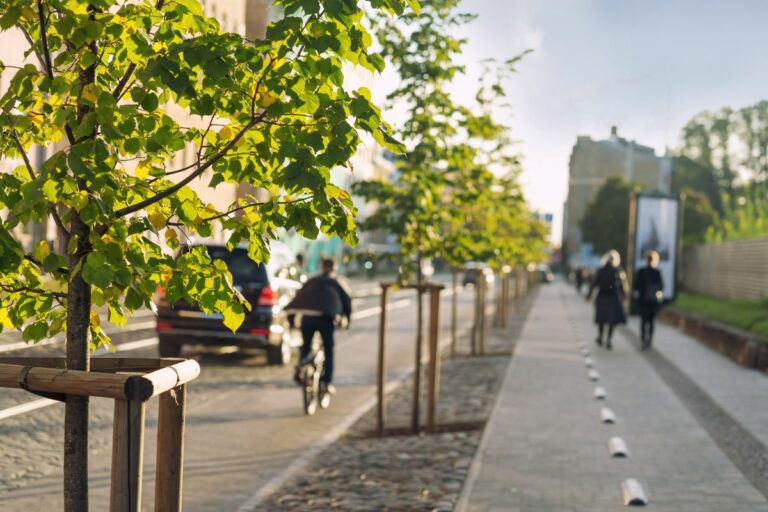 Authors: Candice Howarth, Jamie Brogan, Brendan Curran, Millie Duncan, Sam Fankhauser, Andy Gouldson, Alice Owen, Adeline Stuart-Watt
This report takes stock of local climate action in the UK as of early 2023 and summarises the experience of the Place-based Climate Action Network (PCAN) over the last five years, through analysis, reflections, survey evidence and case studies – from locations including Edinburgh, Leeds, Preston, Belfast, London and Bristol. It provides recommendations to stakeholders including local authorities, local communities and businesses, and national government and the devolved administrations.
The report first sets out the context of the local climate action that has happened since publication of the last major PCAN report in 2021, exploring the evolution of action that followed local climate emergency declarations. It then presents analysis of the changing landscape of local climate commissions and discusses the key challenges they face. Further sections show what is happening on the net zero and adaptation agendas locally, highlighting the important role of communication and engagement at this scale and discussing the need for more integrated approaches to finance as places seek to tackle the climate crisis. Recommendations are made throughout.
Key findings
Place-based climate action in the UK continues to grow: Local councils and communities continue to push on climate action but the momentum seen in 2019 following climate emergency declarations has since diminished. The climate focus of local councils and communities is broadening out from reducing emissions to wider climate strategies, including preparedness against current and future climate impacts. However, adaptation planning to climate change is still in its infancy and local synergies between adaptation and mitigation activities are not sufficiently exploited.

New governance models are emerging: Successful local engagement and partnership models have emerged across the country, often in the form of climate commissions. However, there are challenges to sustaining these models in terms of their impact and effectiveness and until they can be superseded by a more formalised and better resourced mechanism for place-based climate governance.

Political leadership is essential but lacking: Local climate commissions and partnerships are not a substitute for policy and political leadership. National and local policymakers must lead on the delivery of climate action and facilitate interconnections across scales to enable this. National and, to a lesser extent, devolved climate policy continues to ignore the vital importance of local communities in the effective and equitable delivery of climate targets.

Local partnerships lead to better outcomes: Partnerships are vital to deliver net zero at every level of place, but that collaboration does not always happen naturally when working within organisational parameters. Cultural change is required in setting priorities and boundaries, alongside conscious and designed coordination with the capacity to deliver such collaborations.
The Grantham Research Institute is one of PCAN's host institutions, along with Queen's University Belfast, the University of Edinburgh, the University of Leeds and the University of Oxford. See www.pcancities.org.uk