The COP26 United Nations climate change summit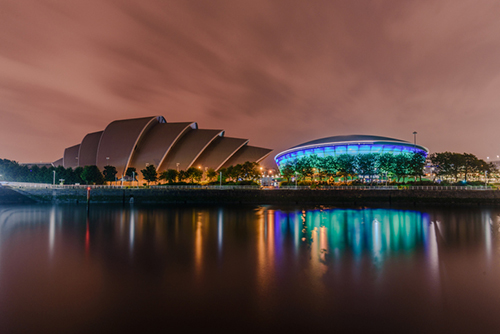 The 26th session of the Conference of the Parties to the United Nations Framework Convention on Climate Change, known as COP26, will take place in Glasgow, Scotland, between 1 and 12 November 2021.
The summit will be hosted jointly by the United Kingdom and Italy. It will be the fifth United Nations climate change summit to take place since the landmark Paris Agreement emerged at the end of COP21 on 12 December 2015.
COP26 will be a significant milestone for the international response to climate change. The Grantham Research Institute is engaged in a range of activities ahead of COP26, including academic research, policy analysis and events. This page provides details of these activities and background information about COP26.
News and commentaries
Biden's move to re-join the Paris climate agreement boosts our chance to tackle the climate crisis – Lord Stern (published in The House magazine)
All to play for on the road to COP26 – Pete Betts (December 2020)
Aligning finance with the Paris Agreement – cutting through the noise – James Rydge (December 2020)
Events
Forthcoming
Global Trends in Climate Legislation – Lessons for COP26
1 July 2021, 1:00 pm – 2:30 pm
Global Trends in Climate Litigation – Lessons for COP26
2 July 2021, 1:00 pm – 2:30 pm
Recordings of past events
A Lecture by Patricia Espinosa, Executive Secretary of UN Climate Change
3 February 2021, 12pm – 1pm
An audio recording of this event is available here
The road ahead to COP26 – video
16 December 2020, 1:00 pm – 2:30 pm
Featuring: Lord Stern of Brentford, Archie Young, Pete Betts, Selam Abebe, Dr Alina Averchenkova
This panel discussion looks forward to the UK hosting of COP26 and considers key priorities & challenges for the UK presidency.
Policy analysis
Aligning finance with the Paris Agreement: An overview of concepts, approaches, progress and necessary action (December 2020)
An analysis of the Trump Administration's economic and policy arguments for withdrawal of the United States from the Paris Agreement on climate change (August 2020)
The economic case for the United States to remain in the Paris Agreement on climate change (August 2020)
Written evidence submitted to the House of Commons Business, Energy and Industrial Strategy Committee for its inquiry into the UK 'Net Zero' target and its hosting of the UN Climate Summit in 2021. (April 2020)
COP26 Universities Network Briefing on COVID-19 (April 2020)
Explainers