All to play for on the road to COP26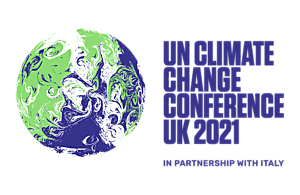 The prospects for an ambitious outcome from COP26, the UN's annual climate conference set to take place in Glasgow next November, have hugely improved, says Pete Betts. In this commentary he explains his grounds for optimism and the key things to look out for in the run-up to the conference.
A year ago, the outlook for ambition on climate looked bleak. Some governments were sceptical about taking any climate action, not least the United States, Brazil and Russia. Other key countries – including China, India, Japan and Australia – were giving the message that they would not be upgrading their climate targets (known as 'Nationally Determined Contributions' or NDCs), or would be doing so only incrementally. There were exceptions: notably, it looked likely the EU would increase its NDC from a 40 per cent emissions reduction target (on 1990 levels) by 2030 to 50 per cent.
The chances of a second term for Mr Trump looked high. And the US election was due to take place at the end of 2020, to coincide with the first week of the COP in Glasgow, inevitably creating political uncertainty.
While the view on the street may have been different, particularly in Europe, where young people were agitating for radical action, and while momentum from businesses was building, climate was not at the top of governments' agendas. And then COVID-19 arrived and, rightly, quickly came to dominate governments' minds all over the world. Surely climate action would slip even further down the to-do list?
Where are we now?
In fact, the reverse has happened: climate has risen sharply up the political agenda. I see three probable reasons:
First, COVID-19 itself. Most directly, the pandemic meant COP26 had to be postponed for a year, which led to a date well after the US election and thus a reset for a much more auspicious point in the political cycle. The pandemic also generated a conversation about how to reboot the global economy in its aftermath, and how to do so in a sustainable way. And it showed the importance of preparing properly for risks of all kinds.
Second, movements from youth and businesses had made their mark. Although they could no longer be on the streets, politicians had heard them. And climate was a major issue in the US election, as it had not been before.
Third, geopolitics have played out better than some had feared. Rather than a zero-sum, "after you" dynamic, the major economies seemed to enter a spirit of competition in climate ambition.
The EU adopted an emissions reduction target not of 50 but of 55 per cent last week. The UK went even further, announcing on 4 December a 68 per cent cut by 2030 on 1990 levels and communicating this in its new NDC on 12 December.
President Xi's announcement in September that China would achieve net-zero emissions by 2060 was a watershed. Most expected him to wait for the US election result and play the climate issue transactionally with the West. We do not know exactly what led Xi to this: whether it was sending a signal to domestic industries and local governments about where future competitiveness would lie or burnishing China's damaged international reputation – but it was a critical move. Of course, China's medium-term/2030 trajectory matters hugely (more on that below), but a unilateral 2060 statement, without China's traditional emphasis on its developing country status, was a game changer. And China was followed swiftly by Japan and Korea.
What are the prospects for next year?
National targets
The major emitters have been set a high bar by the UK and the EU, along with others like Argentina, Colombia, Peru and Barbados. Will they deliver?
The US Administration will need to put forward an ambitious NDC (perhaps a 50 per cent reduction on 2005 levels) if it is to be credible. It is probable that the Democrats will not control the Senate so the Administration will need to rely on executive action, as Obama did. But they will also support action by states. Most observers think a green stimulus Bill can pass a Republican-majority Senate, approving funding for key climate policies targeted at the needs of red and blue states.
China matters more than any other country because of its sheer scale, emitting far more than the US and the EU put together. China announced a modest NDC enhancement on 12 December, which is not compatible with Xi's net-zero goal. The most important question is this: will China be prepared to ramp this up significantly in 2021, perhaps in dialogue with the US and the EU? This would mean a much earlier peaking date for emissions than 2030, and aggressive phase-out policies on coal, at home and abroad. In the run-up to 2015 (pre-Paris Agreement), major economies outside Europe refused any discussion about raising NDCs once they had been announced. This time it will need to be different. A significant NDC from China means we can seriously bend the curve of global emissions. Without it, we cannot.
Other countries are also likely to increase their ambition – including India: watch out for a Biden-Modi conversation. Other major emitters like Japan have said they will look to ramp up next year. Expect others still, like Australia, to follow.
So we might get a serious set of NDCs next year. Add in action by cities, regions and businesses (not all of which may be fully included in country targets), and it is plausible that the Glasgow conference could put the world onto a 2˚C trajectory, and even 1.5 degrees if there is enhanced action in the following years.
Multilateral processes
Unlike COP21 in Paris, COP26 does not have a large set of texts to negotiate. But there are important issues to be finalised around Article 6 of the Paris Agreement, on carbon markets, and on transparency. Progress on finance, adaptation and loss and damage will also be essential. Developed countries need to get back on track to mobilise $100 billion a year in climate finance. We need a step change on resilience.
It is important that the UK begins co-creating solutions on these issues, especially with vulnerable countries. Some vulnerable countries have the impression that the UK has not been listening. The Business Secretary Alok Sharma's speech at the Climate Ambition Summit on 12 December called for action on finance and adaptation, and was well received; now the UK needs to follow up on this urgently to prepare for the meeting in March of vulnerable countries and donors which Mr Sharma announced.
The relative sparsity of the formal COP26 agenda (compared with Paris), coupled with its adversarial and process-focussed conversations, has led some to downplay the COP process. Alongside this, some have argued for an exclusive focus on what is happening outside the negotiations. This is a mistake. The COP process is not perfect; but underlying its dramas and process fights are real perceived national interests: how should emissions reactions be shared, and who should be supported financially? These politics affect everything the UK will do in its Presidency, in and out of the COP. Handling these politics skilfully is a precondition for a successful Presidency.
More broadly, too, COP26 will need to frame the action taking place across the entire economy and reinforce the overall signal of irreversibility and momentum. A COP Decision reinforcing the need for five-yearly revision of NDCs could help.
There are other important fora alongside the UN negotiations. The UK's Presidency of the G7, alongside COP26 co-chair Italy's Presidency of the G20, offer opportunities. The changed US Administration, and a more active leadership role being played by China, increase the possibility of radical action on diverse but related themes such as:
The Multilateral Development Banks could play an even greater role in promoting sustainability, both by mobilising lending more smartly, and by mainstreaming climate in everything they do. And the International Monetary Fund is discussing incorporating climate risks into its 'Article IV' annual review of countries' overall economic and financial stability.
Debt burdens on vulnerable countries have risen sharply in recent years, while COVID-19 has reduced their foreign earnings, and pushed up (their) interest rates. A start has been made in responding but more is needed, and China – now the biggest bilateral lender, typically on near commercial terms – will need to play a full part. If a deal can be struck on debt, there could be a way to incentivise enhanced sustainability in return for the easing of debt burdens.
Green recovery will continue to be an important theme. A number of key reports – including from the International Energy Agency, the International Renewable Energy Association, and Oxford University, including Nick Stern – have shown that green stimulus measures can be a good way of rebooting economies, can be jobs-rich, and make those economies' longer-term growth more sustainable in all senses of the word. But in practice most stimulus packages have so far not been green. Finance ministries, in a hurry to get economies moving, may opt for tried and trusted high-carbon options. International processes like the G7 and the G20 could give a boost to green recovery by highlighting the opportunities among Finance Ministers and Leaders.
Thematic issues
The UK is rightly coordinating a number of real economy coalitions, around issues including the phase-out of coal and of new sales of conventional cars.
The movement to mainstream climate risks into investment and economic decision-making is growing hugely, promoted by Mark Carney and others. We are likely to see more countries, or even groups of countries, coming together to mandate such risk assessment.
Expect to see too a growing and accelerating focus on adaptation and resilience, long an under-discussed issue in climate circles. Initiatives like the Coalition for Climate Resilient Investment, (a private sector-led initiative to integrate climate risks into major infrastructure investment) show how significant private finance can also be mobilised for resilience, alongside essential international public finance flows.
The linkages between climate and nature are much discussed. But this conversation needs to be better focused. For some it is about the substance: how resilience against climate change and protecting nature go hand in hand. For others it is about releasing vast transfers of carbon market resources for forests; or about how the two multilateral processes on climate and biodiversity can be aligned, with some seeing China's need for a success from the UN Biodiversity Conference (CBD COP15, to take place in Kunming) as a way of making wider progress.
The growth of serious long- and medium-term emissions commitments by businesses across many sectors has been spectacular. Increasingly, these are core parts of the business, owned centrally in the company and seen as critical to that company's survival. But I expect in the coming year and beyond we will see much more aggressive targeting of companies and sectors that are perceived not to have understood the need to address their emissions or that are greenwashing.
Seizing the COP26 moment
The envelope of the politically possible has been significantly expanded over the last year. The UK will have many other priorities in 2021, not least as it emerges from Brexit and the pandemic. The Government will need to be at its best to catalyse the best possible outcome.
Pete Betts is a Visiting Professor in Practice to the Grantham Research Institute. Pete is also a Strategic Advisor to Willis Towers Watson which is a driving force behind the Coalition for Climate Resilient Investment, mentioned in this article.
The views in this commentary are those of the author and are not necessarily those of the Grantham Research Institute.