Scaling up finance for the just transition beyond coal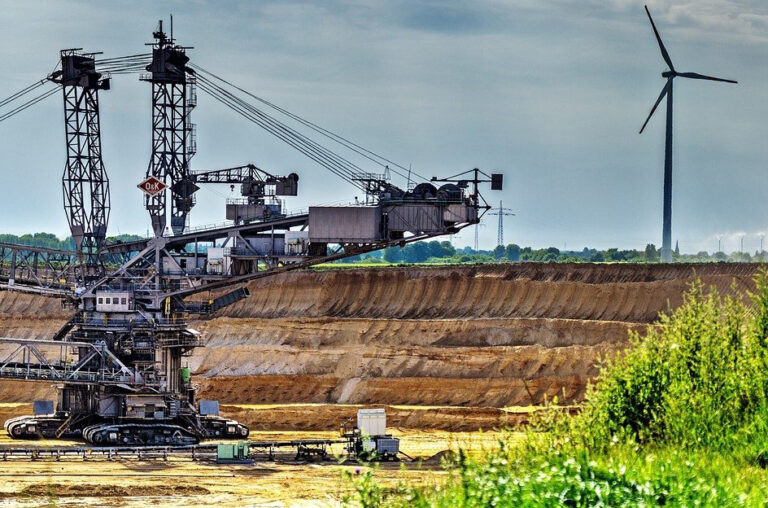 The finance sector has an important role to play in ensuring support for workers and communities in the coal-to-clean transition. Leading institutions are taking first steps to integrate the just transition in their policies and practices. Action now needs to be scaled up, focusing on local needs and delivering tangible social impact, say Sabrina Muller and Nick Robins.
The growing importance of a just transition beyond coal
The just transition is a critical enabling factor for the shift away from coal. COP26 is the first climate summit taking place after the outbreak of COVID-19, and the pandemic has underscored the need for a green recovery that tackles deepening inequalities and vulnerabilities in the global economy. The Just Transition Declaration, to be launched at COP26 by governments, is expected to renew the political commitment to mitigating social risks and realising social opportunities in the net-zero transition.
As the transition accelerates, increasing attention is being placed on the implications for jobs and livelihoods. Analysis suggests that a net-zero economy will have more jobs than one based on fossil fuels. But the location of job losses and employment gains will be uneven. Furthermore, there is the need to make sure that new green jobs are also high-quality jobs with decent working conditions. The just transition imperative extends beyond direct impacts to employment, in particular for communities who rely on high-carbon activities, such as fossil-fuel-dependent regions. The Paris Agreement is clear that governments hold the primary responsibility for delivering a just transition, with business, trade unions and civil society playing a part too. The financial sector is also pivotal, notably in the way it allocates capital for the transition.
How finance is taking practical action
Financial institutions are starting to recognise their responsibility and their role in delivering a just transition. There are clear strategic reasons for the financial institutions to integrate environmental and social dimensions in their climate strategies, including respecting social standards, supporting sustainable development and contributing to positive social impact. Minimising systemic risk is another important reason, especially as an unjust transition would likely lead to a delayed or more costly shift to net-zero, and would exacerbate poverty, posing financial risks.
Examples of finance sector initiatives include the Powering Past Coal Alliance (PPCA) Finance Taskforce, launched in June 2020, with members of government and financial institutions working together to halt new investments in coal-fired power, phase out existing coal capacity and enhance investments in clean energy. The PPCA's Just Transition Taskforce, meanwhile, aims to ensure that coal exits are completed in ways that are socially equitable.
Upcoming company assessments, such as by the investor-led Climate Action 100+ and the World Benchmarking Alliance, can help financial institutions integrate the just transition into due diligence processes. Engagement with portfolio companies and clients has so far led to the most tangible results in terms of corporate action, for example encouraging the UK energy utility SSE to publish a dedicated Just Transition Plan. Incorporating the just transition into capital allocation is also gaining traction, with Amundi's Just Transition for Climate fund an early example.
Mainstreaming finance sector action
Action now needs to be scaled up to achieve meaningful, far-reaching impacts. Current finance sector initiatives for a just transition away from coal are still new, small-scale and incomplete. The just transition now needs be adopted by every financial institution in every region and for every asset class.
To make this a reality, it will be essential that financial institutions make the just transition a key part of their net-zero plans. A clear set of just transition expectations is needed to drive corporate practice: the Grantham Research Institute has published a shared framework building on existing social standards and emerging practice. Adopting a place-based angle will also be important, ensuring that social dialogue with coal workers and engagement with coal-dependent communities become integral to corporate decision-making. Emerging and developing economies will need to be a particular focal point for a just transition, given large dependencies on coal, significant investment needs and often weak social safeguards.
Looking ahead, the just transition is set to become a core element of financial sector climate action, accelerating the shift while generating positive social impacts.
---
Read the authors' 8-page policy brief, Financing the just transition beyond coal, here.