15 years on from the Stern Review: economics of climate change, innovation, growth - video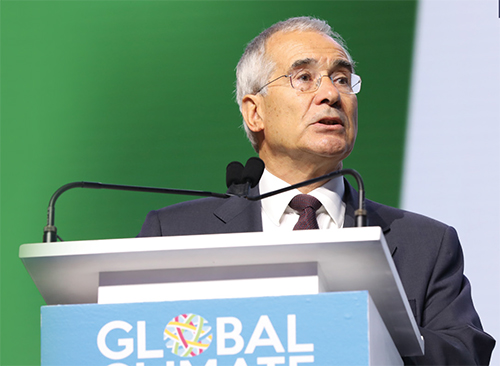 The presentation slides from this talk can be downloaded here
To mark the 15th anniversary of the publication of the landmark The Economics of Climate Change: The Stern Review, Nicholas Stern reviews progress and looks forward to the prospects of success at COP26 and beyond.
Lord Stern will point out that global emissions of greenhouse gases have continued to climb, and the impacts of climate change have become clearer and more worrying. He will describe the evolution in understanding of the economic opportunities and risks associated with climate change, and how the recovery from the COVID-19 pandemic could allow action to accelerate. He will argue that a transition to an inclusive, sustainable, and resilient form of development and growth is within our grasp, with growing numbers of countries, companies and communities committing to net-zero targets. Innovation and investment are at centre stage. Collaboration and support across the world will be critical. But he will warn that it is still unclear whether there is the political will to seize this critical opportunity to create a better world.
Nicholas Stern (@lordstern1) is the IG Patel Professor of Economics and Government, Chairman of the Grantham Research Institute on Climate Change and the Environment and Head of the India Observatory at the London School of Economics and Political Science. He was knighted for services to economics in 2004, made a cross-bench life peer as Baron Stern of Brentford in 2007, and appointed Companion of Honour for services to economics, international relations and tackling climate change in 2017.
This event was chaired by Minouche Shafik, Director of the London School of Economics and Political Science.
---
This event is a contribution the 3rd GAUC Graduate Forum & Global Youth Summit on Net-Zero Future, organised by the Global Alliance of Universities on Climate – more details here.