The Economics of Air Pollution (EAP)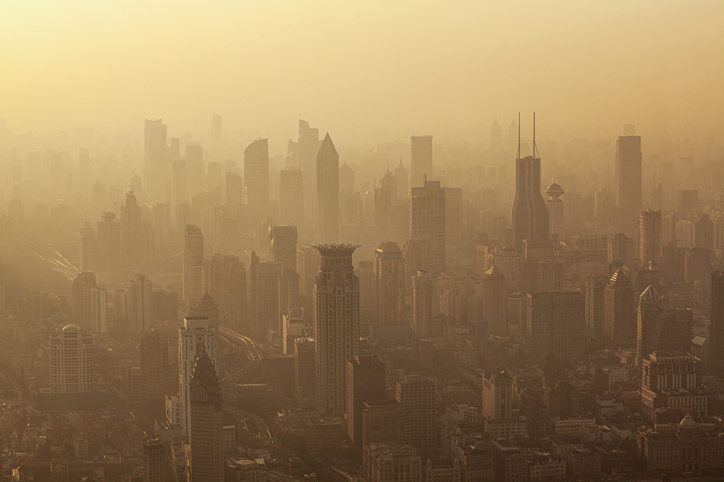 Air pollution is one of the biggest environmental and public health emergencies that the world is currently facing. Exposure to air pollutants, such as particulate matter, can have detrimental effects on health, cognition, and can also affect human behaviour. This can lead to respiratory and cardiovascular illnesses, premature death, and also to other negative economic consequences such as lower educational outcomes, higher crime rates, and reduced labour productivity.
Our group of LSE-based economists and behavioral scientists analyses various complex aspects of the economics of air pollution (ambient and indoor), including the costs of air pollution, the health and well-being impacts of pollution, policy solutions and effectiveness, and the implications for inequality to better understand how to make progress in reducing the harms from air pollution.
Our group produces world leading academic research and is also available to advise and support policy makers at the local, national, and international level.
Associated Projects
---
Selected Research Publications
When externalities collide: influenza and pollution American Economic Journal: Applied Economics, Forthcoming
The price of indoor air pollution: evidence from risk maps and the housing market Journal of the Association of Environmental and Resource Economists, Forthcoming
Dirty density: air quality and urban density of American cities Journal of Environmental Economics and Management. 118, 102767. 2023
The Private and External Costs of Germany's Nuclear Phase-out Journal of the European Economic Association: 20(3), 1311–1346, 2022
Air pollution and urban road transport: evidence from the world's largest low emission zone in London Environmental Economics and Policy Studies 23: 1-28, 2021
Crime is in the air: the contemporaneous relationship between air pollution and crime. Journal of the Association of Environmental and Resource Economists, 7 (3), 555-585, 2020
Have international pollution protocols made a difference? Journal of Environmental Economics and Management, 103, 2020
The long run economic consequences of high-stakes examinations: evidence from transitory variation in pollution American Economic Journal: Applied Economics, 8 (4): 36-65, 2016
Keep your clunker in the suburb: low emission zones and adoption of green vehicles Economic Journal, 124 (578): 481-512, 2014
Trends in clean air legislation in Europe: particulate matter and low emission zones Review of Environmental Economics and Policy, 4(2): 293-308, 2010
Selected Research Working Papers
Disparities in pollution capitalization rates: the role of direct & systemic discrimination Grantham Research Institute (LSE) Working Paper 392, 2023
Air pollution and respiratory infectious diseases IZA Working Paper 15947, 2023
Clean identification? The effects of the Clean Air Act on air pollution, exposure disparities and house prices Grantham Research Institute (LSE) Working Paper 376, 2022
High levels of air pollution reduce team innovation Working Paper, 2022
Congestion pricing, air pollution, and individual-level behavioural responses Grantham Research Institute (LSE) Working Paper 362, 2021
Do healthy home checklists nudge people to test their home for radon? Evidence from a randomised control trial Grantham Research Institute (LSE) Working Paper 347, 2020
The economic cost of air pollution: Evidence from Europe OECD Working Paper 1584, 2019
Selected Policy Publications
The benefits of Clean Air Act regulations need to be measured carefully CEPR VoxEU, 2022
Pollution, the Flu Shot, and Hospitalizations Econofact, 2021
Air Pollution in Mongolia: Opportunities for further Actions UNDP, 2019
Air pollution, educational achievements, and human capital formation IZA, 2017