Central banking and supervision in the biosphere: an agenda for action on biodiversity loss, financial risk and system stability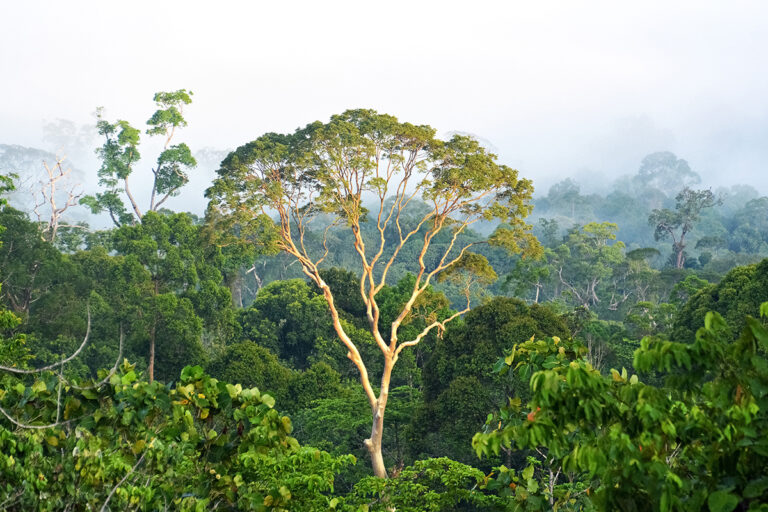 Final Report of the NGFS-INSPIRE Study Group on Biodiversity and Financial Stability
This report is the third output of the NGFS-INSPIRE Study Group on Biodiversity and Financial Stability, following the publication of a Vision Paper in June 2021 and Interim Report in October 2021. The Group was established to help central banks and financial supervisors fulfil their mandates of price and financial stability in the face of financial risks stemming from biodiversity loss, or 'biodiversity-related risk'.
It is clear that policymakers and regulators, including central bankers and financial supervisors, need to develop comprehensive strategies to manage nature-related financial risks. These risks include those related to the interactions between climate change and biodiversity loss, and to biodiversity loss resulting from other human pressures such as habitat degradation and over-exploitation. This report is designed to help central banks and financial supervisors understand the issues in the context of existing science, theory, policy and practice, and to recommend steps that could begin to address biodiversity-related risks in financial systems.
Report outline
This Final Report provides the Study Group's conclusions on the scale of the threats, and reviews the actions that central banks, supervisors and other financial actors are already taking in response. It identifies a suite of policy options for central bankers and financial supervisors to evaluate and mitigate financial risks arising from biodiversity loss and makes recommendations for near-term action. It also includes a research agenda to respond to the gaps in knowledge and understanding.
Chapter 1 explains biodiversity loss and its economic effects, how climate change and biodiversity loss interact, and presents the role of the financial system in biodiversity loss.
Chapter 2 provides a theoretical framework to assess and understand exposures to, and dependencies and impacts on, biodiversity. It then reviews the evidence base, including evidence and case studies of exposures.
Chapter 3 discusses the considerations relating to forward-looking assessments of biodiversity-related risk, with a focus on the development of scenarios tailored to financial stability assessments but that could also be used for macroeconomic forecasting and monetary policy.
Chapter 4 examines other issues of concern to central bankers and financial supervisors regarding biodiversity, given the partly endogenous nature of these risks.
Chapter 5 moves on to options for actions that central bankers and financial supervisors can take in light of all these elements.
Chapter 6 concludes with recommendations from the Study Group for next steps.
Summary recommendations for central banks and financial supervisors
Recognise biodiversity loss as a potential source of economic and financial risk and commit to developing a response strategy. Financial authorities could include biodiversity loss within green finance and environmental risk management strategies.
Upon identifying biodiversity-related financial risks, build the skills and the capacity to analyse and address those risks among central bank and supervisory staff, market participants and other stakeholders, and participate in related research.
Assess the degree to which financial systems are exposed to biodiversity loss by, for example, conducting assessments of impact and dependency, developing biodiversity-related scenario analysis and stress-tests, and helping to create a dashboard of biodiversity metrics as part of an integrated approach.
Explore options for supervisory actions on managing biodiversity-related risks and minimising negative impacts on ecosystems.
Help build the necessary financial architecture for mobilising investment for a biodiversity-positive economy, including by considering how central banks' own operations should be conducted in the context of biodiversity loss.
Authors
The report was prepared by the Study Group and primarily authored by Elena Almeida (LSE), Simon Dikau (LSE), Erlan Le Calvar (Banque de France and NGFS Secretariat), MA Jun (People's Bank of China, NGFS, and Institute of Finance and Sustainability), Natasha Kunesch (LSE consultant), Mark Nicholls (LSE consultant), Nick Robins (LSE), Mathilde Salin (Banque de France), Tianyin SUN (Tsinghua PBC School of Finance and NGFS) and Romain Svartzman (Banque de France and NGFS Secretariat).
The report draws from and builds on the input and summary papers that were prepared by the Study Group members as fundamental background material to inform the report. These are listed in Appendix 2 of the report.
Watch the panel discussion event which launched this report