Delivering strong and sustainable growth in the UK: A special decade for innovation and investment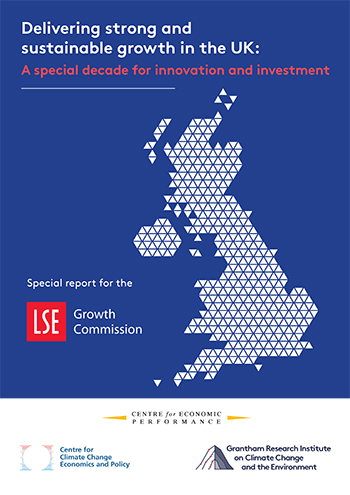 This policy report summarises the case for increased and sustainable investment in the UK as the country enters a new decade with a government that has committed to reaching net-zero emissions of greenhouse gases by 2050, to redefining the UK's role in the world and to reducing regional disparities. The report highlights particular areas of the economy where the public sector could leverage private investment and in so doing contribute to achieving the strategic priorities of regionally balanced growth and decarbonisation.
While stressing that the economic and climate challenges faced by the UK require long-term policies that are also dynamic in the face of change, the report makes the following recommendations for measures that can be implemented at this critical moment, with the Cabinet Office and HM Treasury having overall responsibility for ensuring implementation:
Establish a National Investment Bank with a focus on managing and reducing risk in infrastructure projects to leverage private finance.
Harness the UK's green finance capabilities to deliver on innovation and investment demands across all regions.
Create a shared global agenda of investment in zero-carbon infrastructure and innovation among Parties at COP26, leading by example.
Overhaul technical and governance processes to ensure public investment is net-zero-aligned and resilient.
Give clearer recognition to the roles of anchor institutions such as universities and further education colleges as drivers of place-based, sustainable growth.
Ensure that policy decisions in infrastructure, innovation and skills are consistently aligned with the aim of sustainable and inclusive growth.
Utilise public sector procurement to pilot sustainable technologies
Set out a timetable with key funding commitments into the medium term to deliver net-zero emissions, with lines of accountability for delivery
The report also describes how the 2020 Budget provides an opportunity to set out specific investment in decarbonisation of the economy, in three critical sectors that require further, deeper decarbonisation: buildings (heat), transport (charging structure for electric vehicles) and industry (carbon capture and storage). It shows how increasing investment could deliver a range of benefits including additional GDP growth.