Financing a Just Transition - The Road to COP26: Video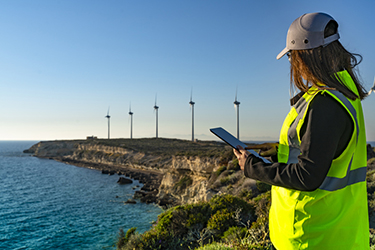 Launch Event – A part of the 2020 London Climate Action Week Programme
Finance will play a critical role in building a resilient, net-zero economy in the UK, one that is inclusive and contributes to reducing inequality across the country. COVID-19 has also reinforced the need for a recovery strategy that connects that Government's twin goals of 'building back greener' and 'levelling up'.
Growing numbers of investors and banks recognise the need to support climate action that delivers positive social impact – in other words a just transition. This event will be the official launch of the Financing a Just Transition Alliance, a collaborative initiative of banks, investors and other stakeholders in the UK, set up to build on the growing momentum for a just transition and encourage practical steps forward in the run-up to COP26.
The webinar brought together leading figures from the worlds of policy, business and finance to set out the agenda for the Alliance and identify the strategies and mechanisms that the UK will need to deploy in the next year and beyond.
AGENDA
16.30–16.35 – Welcome
Nick Robins, Professor in Practice – Sustainable Finance, Grantham Research Institute, London School of Economics
16.35-16.45 – Opening Remarks: How can finance drive climate action with social renewal?
Elizabeth Corley, Chair, Impact Investing Institute
16.45-16.55 – Presentation on the Financing the Just Transition Alliance: Katarzyna Szwarc, Policy Fellow – Sustainable Finance, Grantham Research Institute, LSE
16.55-17.35 – Panel Discussion (Moderator: Nick Robins)
Carlota Garcia-Manas, Senior Responsible Investment Analyst, Royal London Asset Management
Rachel McEwen, Chief Sustainability Officer, SSE
Rishi Madlani, Head of Sustainable Finance & Just Transition, NatWest
Elizabeth Corley, Chair, Impact Investing Institute
17.35-17.55 – Q&A session
17.55-18.00 – Summary remarks and close