Financing a Just Transition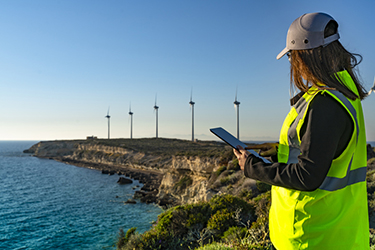 Overview
The Financing a Just Transition programme is designed to identify the role that finance can play in connecting action on climate change with inclusive development pathways. This builds on the commitment within the Paris Agreement on climate change to support a just transition for workers and communities. At the 2018 COP24 climate conference, 53 countries signed the Just Transition Declaration, which recognised the need to factor in the needs of workers and communities to build public support for a rapid shift to a zero-carbon economy.
The programme started in February 2018 with work on the role of investors in the just transition through the Investing in a Just Transition Initiative. In July 2019, its scope widened to cover the role of banks, with a specific focus on UK banks, through the Banking on a Just Transition project.
Financing a Just Transition Alliance
In November 2020, over 40 banks, investors and financial institutions joined forces with universities and trade unions to launch the UK's first Financing a Just Transition Alliance (FJTA).
The objective of FJTA is to translate the growing commitment to a just transition across the financial sector into real world impact. This means delivering the UK's climate goals in ways that provide positive social results in terms of workers and communities and leave no-one behind.
The Alliance will aim to identify concrete steps that the financial sector can take to scale up climate action which also delivers positive social impact, both in terms of maximising the social benefits of net zero and also making sure no one is left behind. Achieving this will help to accelerate progress towards the UK's climate goals, generate real social outcomes and contribute to long-term financial success.
The Alliance will concentrate its work on three levels:
financing place-based needs across the UK,
financing corporates (e.g. shareholder engagement),
national action and policy frameworks (e.g. the new green sovereign bond)
The Alliance will present its findings ahead of the COP26 climate summit in November 2021.
FJTA is coordinated by the Grantham Research Institute on Climate Change and Environment. For more information please contact Katarzyna Szwarc or Nick Robins.
Alliance members :
Abundance Investment
Aviva Investors
Barclays
Big Society Capital
Bridges Fund Management
British Business Bank
Brunel Pension Partnership
CCLA
CDC
Church Commissioners
Church of England Pensions Board
Climate-KIC
Ecology Building Society
Federated Hermes
Finance Innovation Lab
Friends Provident Foundation
Green Finance Institute
HSBC UK
Impact Investing Institute
Institutional Investor Group on Climate Change
Investor Forum
Local Government Pension Fund Forum
L&G
Lloyds Banking Group
Nationwide
NatWest
Principles for Responsible Investment
Responsible Finance
Royal London Asset Management
ShareAction
SouthWest Mutual
Thirty Percy Foundation
Triodos
TUC
UK 100
UK Finance
UKSIF
Unity Bank
The Place-Based Climate Action Network, as well as the Belfast, Edinburgh and Leeds Climate Commissions are also members along with the Grantham Research Institute, London School of Economics.
Related projects