Just Finance India: Mobilising investment for a just transition to net zero in India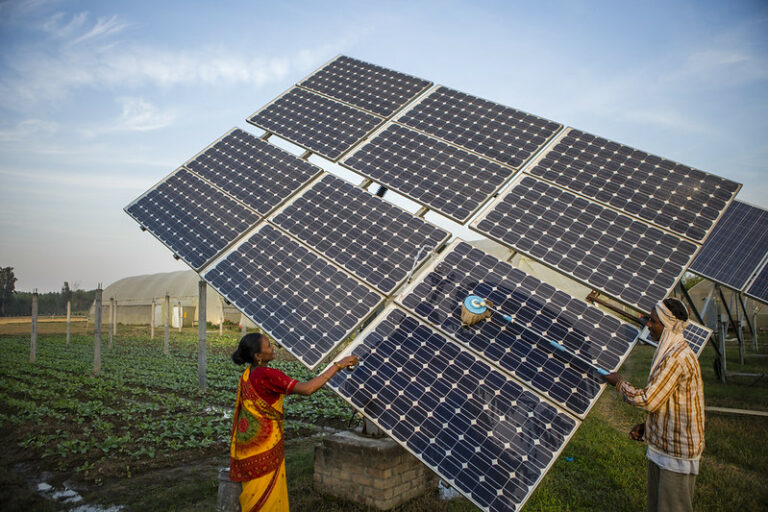 This report contains results of the second phase of the India Just Transition Finance Roadmap (JTFR) project. The project has been developed as a partnership between Environment Management Centre Pvt Ltd (EMC), the Grantham Research Institute on Climate Change and the Environment, and British International Investment (BII).
Summary recommendations
Based on feedback from key policy, finance, investment and non-governmental organisation (NGO) stakeholders, the report sets out 10 recommendations for action to mobilising private investment for a just transition in India, with a special focus on the upside opportunities of green jobs and skills.
1. Strategy: Incorporate just transition principles into sustainable finance policy to provide the incentives and regulatory signals for private investors, including an operational definition of the just transition.
2. Business: Stimulate India's corporate sector to set up a just transition task force to include key social factors in their net zero plans, actions and disclosures.
3. Corporate social responsibility (CSR): Integrate just transition priorities into CSR spending programmes by businesses.
4. Investors: Investors, banks and capital markets need to factor in just transition principles to their net zero plans, business engagement and capital allocation.
5. Innovation: Encourage just transition financial innovation and undertake pilots for place-based investment in coal-dependent regions.
6. Foreign investment: Utilise the International Financial Services Centre at Gujarat International Finance Tec-City (GIFT) to attract foreign just transition investment.
7. Micro, small and medium-sized enterprises (MSMEs): Develop a dedicated just transition strategy to enhanced access to finance for India's MSMEs.
8. International public finance: Deploy capital and expertise from multilateral development banks (MDBs) and development finance institutions (DFIs) to support the just transition as part of achieving India's long-term climate goals. Of particular importance will be supporting green jobs and skills development.
9. Blended finance: Draw on MDBs and DFIs to introduce blended finance solutions to crowd in private capital for the just transition.
10. International cooperation: Cooperate with international partners to scale up climate finance for just transition in India as well as within the G20 and United Nations.