Recognition for the Institute's work at the Sustainable Investment Awards 2020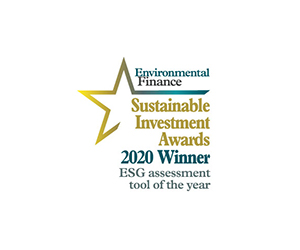 Two projects involving the Grantham Research Institute at LSE have received awards at the Sustainable Investment Awards 2020, which is hosted by Environmental Finance.
The ESG (Environmental, Social and Governance) innovation of the year award for research went to the Institute's work on the sovereign transition to sustainability. The project, which is a partnership with Planet Tracker, has already resulted in a "ground-breaking" joint report which set out to provide the first framework for factoring natural capital risk into sovereign debt analysis. The research focuses on the two G20 countries most dependent on natural capital for their exports, Argentina and Brazil. The report is the first in a series that will aim to understand the relationship between natural capital and the future prospects for sovereign bonds. Authors of the report included Alexandra Pinzón and Nick Robins from the Grantham Research Institute.
The full report and summary versions (in English, Spanish and Portuguese) is available to download here.
At the same awards the TPI (The Transition Pathway Initiative) was named ESG Assessment Tool of the Year. TPI provides, free-of-charge to investors, comprehensive, rigorous and impartial data assembled by the Grantham Research Institute at LSE about which high-emitting companies are aligned with pathways leading to global warming of below 2°C, 2°C, or higher.
The Grantham Research Institute at LSE manages the TPI website and a team of researchers is responsible for assessing the performance of companies and sectors.
Visit the TPI website here.