Evolving regulation of companies in climate change framework laws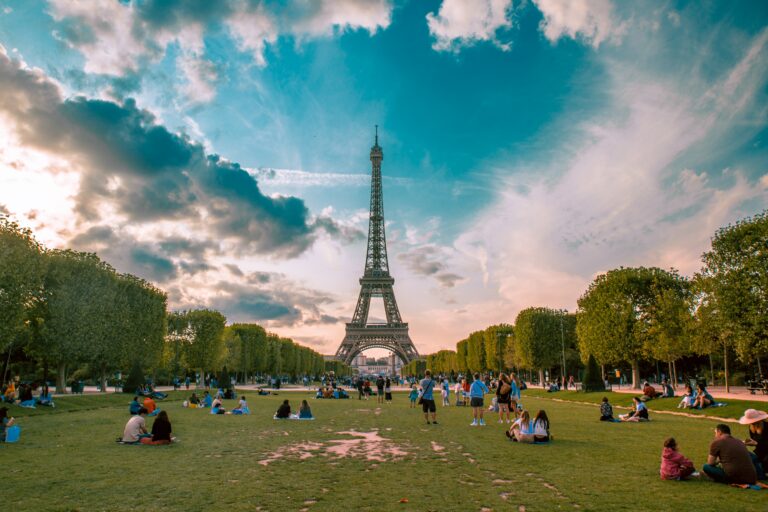 At least 27 countries have passed domestic laws enshrining economy-wide net zero commitments. Delivering a net zero transition requires participation from all stakeholders. Tiffanie Chan and Catherine Higham explore the implications of 'net zero legislation' on one key stakeholder group whose role in the transition remains a hot topic for debate – private companies.
Since the signing of the Paris Agreement, we have seen increasing international recognition of the important role that non-state actors, such as companies, investors, regions and cities, will need to play in the transition to 'net zero'. This has led to the launch of numerous voluntary initiatives promoting the concept of 'net zero commitments' among non-state actors. Many of these have been brought together under the umbrella of the UN Race to Zero campaign, whose membership now includes over 8,000 companies and nearly 600 financial institutions.
Another result of the growing number of non-state actor net zero commitments has been a concern around an 'accountability gap': whether companies will deliver on the pledges they have made. In recent weeks, this concern has increased, with announcements from companies like BP suggesting a dilution of previous climate promises. This 'accountability gap' can be addressed either through mandatory regulation or voluntary industry-led initiatives or both. Many, including the UN Climate Champions and the UN High Level Expert Group on Net Zero Commitments of Non-State Actors, now argue that the solution is to introduce net zero regulations, turning corporate net zero targets into a matter of compliance. We can see the divergence in approaches through domestic legislation too, ranging from expressly requiring companies to meet net zero by a specified date to best-effort disclosures.
Drawing on our Climate Change Laws of the World database, we have conducted a deep-dive of 'net zero legislation'. At the time of writing, 27 countries[1] have enacted domestic net zero legislation – laws passed by the legislative branch of government that contain net zero targets or equivalent. Note that although the EU has passed a net zero law, we have not counted EU Member States that have not separately introduced and/or amended domestic legislation to integrate a net zero target in this number.
Mandatory net zero planning: the next trend in global legislation?
To our knowledge, Switzerland's Federal Act on Climate Protection Goals, Innovation and Strengthening Energy Security is the only country so far to include a legal requirement for companies to become net zero – if fully enacted, it will be a world first in this area. The Act requires all companies to be net zero by 2050, based on direct and indirect emissions. Companies may produce transition plans to meet this target. To incentivise such planning, the government will provide companies that draw up plans by 2029 with basic principles, standards and expert advice. Notably, this law has been passed, but the Swiss government must decide on a date of entry into force. In January 2023, the Swiss People's Party called a referendum against the law and the vote has yet to take place.
The provisions in the Swiss law sit on one end of the spectrum of state-led approaches. Rather than rely on a positive feedback loop, the legislation simply mandates for companies to align with the state's net zero target. Few other laws adopt such a strong approach. For example, Nigeria's Climate Change Act, which has an overarching objective of achieving net zero emissions between 2050 and 2070, stops short of requiring companies to meet net zero. However, it does contain provisions that may de facto lead to such a requirement in the future: it compels any private entity with 50 or more employees to put in place measures to achieve the annual carbon emission reduction targets in line with the National Climate Change Action Plans, which must be introduced every five years as part of a carbon budget cycle – so it may effectively require companies to align with longer-term net zero objectives and with the five-yearly carbon budgets. Private entities that fail to meet targets may be liable to fines.
Building on directors' duties and due diligence requirements
Mandatory approaches build on previous efforts to strengthen corporate governance on climate ambition. Fiji takes a novel approach in its Climate Change Act, which specifies that as part of the duty to act with reasonable care and diligence under the Companies Act, directors must consider and evaluate climate change risks and opportunities to the extent that they are foreseeable and intersect with the interests of the company.
We can contrast Fiji with the Companies Act in the UK for example, where although the duty to promote the success of the company involves having regard to the "impact of the company's operations on the community and the environment", the duty to exercise reasonable care remains silent on obligations relating to climate change. As a result, clarity on how to interpret such duty in practice is now being challenged through another legal route: litigation. Earlier this month, ClientEarth, as a shareholder, initiated a derivative action against Shell in the UK, arguing that by not properly managing climate risks, Shell's directors are in breach of their duties.
In the EU, the duty to conduct due diligence forms part of the picture for companies but falls short of the 'net zero' mandate. The proposed EU Corporate Sustainability Due Diligence Directive (CSDDD) would require companies to adopt plans to "ensure that the business model and strategy of the company are compatible with the transition to a sustainable economy and with the limiting of global warming to 1.5°C…". Where climate change is or should have been identified as a "principal risk for, or a principal impact of" the company's operations, emission reduction objectives need to be included in the plan. However, there has been some debate and criticism around the vagueness of this provision.
Mandatory disclosure requirements remain a popular way to regulate corporate climate targets
Moving along the 'spectrum' of approaches to mandating company obligations, most net zero legislation remains more focused on accountability functions: namely, disclosure and reporting requirements. Greece's Climate Law of 2022, for example, requires businesses to submit a report annually to a public e-database that discloses their carbon footprint and how they will reduce or offset emissions voluntarily. For the purposes of collating national emissions data, the majority of net zero legislation also reserves authority for environment agencies (or similar governmental bodies) to request or collect emissions data from companies (see e.g. Germany).
Many net zero laws refer to government either being required to or having the authority to issue guidelines to businesses on implementing emission reduction measures (e.g. Japan) or more broadly on transitioning towards a net zero and resilient economy (e.g. Chile). These provisions are perhaps unsurprising, given that we would expect net zero legislation to carry narrative or high-level direction-setting functions, offering some clarity and policy certainty to non-state actors.
It is important to recognise, too, certain nuances in how 'companies' may be defined under each law or provision. Taking one example, the provision in Spain's law on climate change and energy transition calling on companies to report on climate risks refers to companies that are traded on regulated markets. Portugal, on the other hand, casts a wide net on companies that have duties under the scope of the law, including a catch-all for "other entities governed by private law".
A clear signal of intent?
Legislation mandating net zero for corporate actors is not emerging in a vacuum. Investors and shareholder activists are some other key players in catalysing net zero action from private actors. For example, in the UK previous investor engagement at energy suppliers SSE and E.ON accelerated design around just transition strategies and efforts. Legislation focused on the corporate governance of overall emissions reduction targets is also emerging at the same time, as many governments are strengthening regulation focused on high emitting activities, such as the EU's proposed ban on the sale of new petrol and diesel cars.
The regulatory landscape on corporate obligations on climate is moving quickly. Domestic climate change framework legislation is a conduit through which countries can signal clear policy intentions and high-level direction to businesses. We have provided just a small snapshot highlighting the growing variety of ways in which such messaging is spelt out through corporate obligations in net zero legislation.
The authors would like to thank Alina Averchenkova for her insightful review of this commentary and Isabela Keuschnigg for her excellent research assistance in its preparation.
---
[1] Canada, Chile, Germany, Denmark, Spain, Fiji, France, UK, Hungary, Ireland, Japan, South Korea, Luxembourg, Portugal, Australia, New Zealand, Sweden, Nigeria, Finland, Greece, Iceland, Colombia, Liechtenstein, Switzerland, Maldives, Gabon and Austria.