Banking on the stability of nature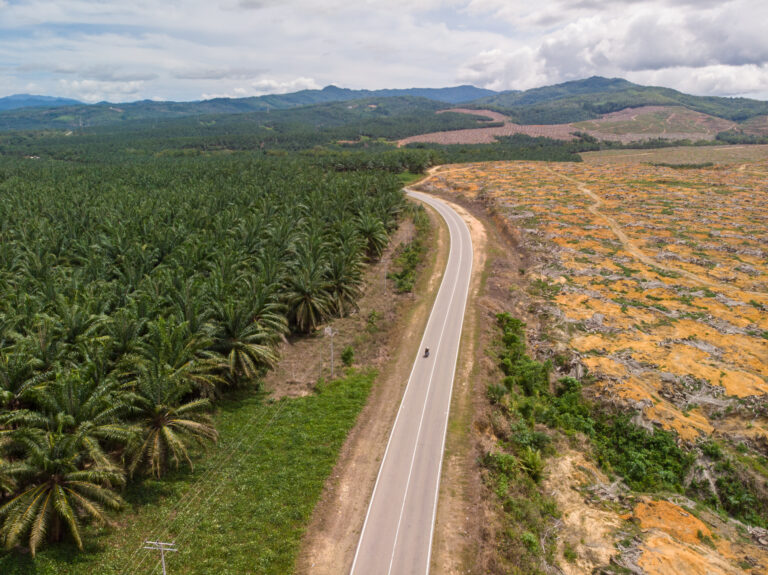 Nick Robins and Ma Jun examine how the financial sector should respond to the global biodiversity crisis, which, with climate change, is threatening the global economy.
Climate change and the loss of nature are two intersecting crises that face the global economy. Often addressed separately to date by governments, business and finance, the fast-approaching twin COPs on climate change and biodiversity present a perfect moment to take a system-wide approach that recognises the shared origins of many climate- and biodiversity-related threats and builds a converging set of nature-based solutions to help secure both the atmosphere and the biosphere. We need a 21st century version of 'killing two birds with one stone', one where the bird not only comes out alive, but flourishes.
This nine-month climate-biodiversity season kicks off with the opening of Biodiversity COP15 from 11 October, moves to the COP26 climate summit later in the month and completes with the second part of COP15 in May 2022. Beyond these intense negotiations lies a much broader field of activity, not least to bring the financial system into line with a net-zero, nature-positive and resilient future. Central banks across the world have become pivotal actors in getting financial institutions to recognise and manage the physical and transition risks of climate change, in the process of aligning capital with the goals of the Paris Agreement. The same process is now starting for biodiversity.
We know that the decline in biodiversity is occurring at unprecedented rates, posing severe risks for macroeconomic health. Recent research from the World Bank suggests that a collapse of ecosystem services in 2030 would have a serious impact on global GDP, with 3 billion people in Sub-Saharan Africa and India facing a loss of GDP of 9.7% and 6.5% respectively. This potential shock becomes even more concerning when we realise that these regions are also profoundly exposed to the mounting physical costs of climate change.
Our new report from a joint study group of central banks and researchers brought together by the Network for Greening the Financial System (NGFS) and INSPIRE takes stock of the work on sizing the threat to financial stability from biodiversity loss and begins a search for practical response measures. We found that more is happening than we had expected, with at least 15 financial authorities across all continents taking an initial set of actions. These range from system-wide impact assessments in France and the Netherlands, to the inclusion of biodiversity in supervisory expectations in the EU and Singapore, and making biodiversity part of green finance taxonomies in China and Malaysia.
Three steps for central banks and supervisors
These are good first moves along the road to recognising the place of biodiversity alongside climate in upholding financial system stability. Many methodological and operational issues remain, of course. Central banks and supervisors can take three steps as part of an integrated approach to biodiversity and climate.
First of all, they can build the skills, capacities, tools and cooperation to address biodiversity-related economic and financial risks. As financial activity in one country can affect biodiversity in another, international cooperation among these institutions will be an important lever to strengthen global stability.
Second, they can assess the dependencies and impacts of their financial institutions – through the economic activities they support – on ecosystem services and biodiversity. This would enable them to become familiar with the links between biodiversity, the economy and the financial system. These approaches could include the development of biodiversity-related scenarios, which should interact with climate-related scenarios. These would create a common language through which central banks and financial supervisors can assess the resilience of their financial systems to cascading and contagion effects.
Building on this, the third step is to signal to the institutions they supervise as well as other economic actors and policymakers, the importance of understanding their biodiversity-related risks. This connects with the growing awareness among banks, investors and insurers of the risks they face and the development of shared disclosure frameworks such as the Task Force on Nature-related Financial Disclosures.
The parlous state of both biodiversity and the climate is a spur to action
We are entering a precious season of opportunity to recognise and rebuild the combined climatic and natural foundations of financial stability. To the extent that their mandates allow, central banks and supervisors can also support governments' policy efforts to build a nature-positive economy, for example, through innovation in ways to implement the forthcoming Global Biodiversity Framework. Just ahead of the final session of COP15 in Kunming, China next year, the study group will present its final report, which will include more practical recommendations for central banks, supervisors, and financial market participates on how they can enhance their roles in protecting the nature and biodiversity.
This commentary was first published by Business Green and is reproduced here with permission.
Nick Robins is professor in practice for sustainable finance at the Grantham Research Institute and Dr Ma Jun is special advisor to the governor of the People's Bank of China.