Disaster impacts and financing: local insights from the Philippines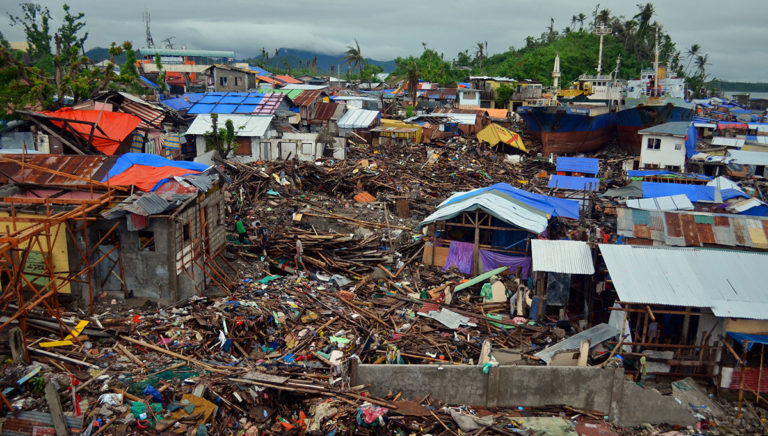 The Philippines is considered one of the most hazard-exposed countries in the world. The country's people and economy are especially vulnerable to the impacts of natural hazards due to their dependency on climate-reliant activities such as agriculture and on coastal and marine resources. Given the limited resources available, it is vital that available funding for disaster preparedness and relief is allocated based on accurate forecasts and evidence.
This report investigates why further disaster risk policy intervention may be required at the local level in the Philippines and provides guidance to policymakers on the focus for providing improved interventions. The ongoing COVID-19 crisis has focused the need even more on enhancing preparedness as a more effective strategy than solely managing and responding to disasters. The pandemic could fundamentally change the international political system and donor investment priorities, so it is timely to reinforce the importance of pre-disaster investments to build resilience to future shocks.
Main messages
Managers responsible for disaster risk in particularly poor provinces of the Philippines do not feel adequately prepared for typhoon impacts.
Managers' experience of disasters appears to influence their risk perception and preparedness: those who have experienced fewer but more severe storm events feel the least prepared for future events.
Financial aid may not be allocated across provinces proportionately to damages suffered and tends to be heavily focused on response rather than preparedness and resilience.
More work is needed to build capacity in local governments, tailored to their needs, experiences and specific vulnerabilities.
Next steps for policymakers in the Philippines
Capacity-building and data improvements: Local Disaster Risk Managers should be provided with improved robust climate projections and evidence-based disaster impact estimates that they can understand and rely on.
Enhanced national-to-local dialogue and coordination: Managers' subjective experience, perceptions and local knowledge provide important indicators of local resilience and should be taken into account by national government to co-develop disaster management strategies.
Scaling up disaster preparedness: National and local governments should place a heightened focus on pre-disaster preparedness, in addition to response and management.
For overseas aid agencies and donors we recommend:
Support to disaster preparedness and response: Overseas aid agencies and donors, including the UK Department for International Development, should continue to support both disaster preparedness and disaster response in the Philippines. More overseas investment is required in disaster risk reduction and climate change adaptation to limit the potential future damage to lives and livelihoods from typhoons that affect the Philippines.