Sustainable Finance Leadership Series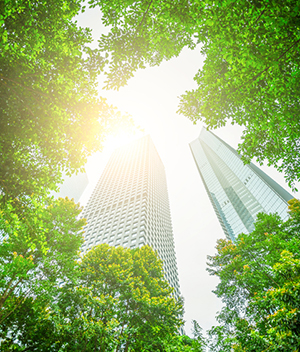 The Sustainable Finance Leadership Series is a forum for leading voices in finance and sustainable development to present their experience and put forward new ideas on how to accelerate progress.
Sustainable finance is a multi-dimensional and multi-disciplinary priority, as such the Leadership Series will draw on expertise from across the world and from leaders in financial institutions, financial policy, research and civil society. Crucially, a majority of perspectives included in the Leadership Series will be drawn from outside the LSE, allowing a breadth of sectoral, geographical and disciplinary views. You can sign up to the newsletter here
23 May 2023

Net zero transition planning as a change management process
By Darian McBain, CEO and founder of Outsourced Chief Sustainability Officer (OCSO) Asia and Visiting Professor in Practice to the Grantham Research Institute
15 March 2023

India's sovereign green bonds: steps for building on a successful debut
By Neha Kumar, Head, South Asia Programme, Climate Bonds Initiative
16 September 2022

Solidarity is the key to unlocking a just transition
By José Viñals, Group Chairman at Standard Chartered
31 March 2022

Financing climate change adaptation in the UK and beyond
By Emma Howard Boyd, Chair of the Environment Agency in England and interim Chair of the Green Finance Institute
22 April 2021

Exploring the links between biodiversity loss and financial stability
By Ma Jun, Network for Greening the Financial System (NGFS) and China Society for Finance and Banking, and Nick Robins, Grantham Research Institute
10 February 2021

Developing a finance roadmap for the just transition in South Africa and India
By Nick O'Donohoe, Chief Executive, CDC Group
29 October 2020
Eight steps to turn the world around
By Sean Kidney, CEO, Climate Bonds Initiative
27 July 2020

Going green after the COVID-19 pandemic: opportunities and challenges for Brazil
By Mario Mesquita, chief economist at Itaú Unibanco, Brazil's largest private sector bank
22 June 2020

What next for sustainable finance in India?
By Suranjali Tandon, Assistant Professor, National Institute of Public Finance and Policy (NIPFP), India
24 March 2020

Why Japan is leading the TCFD wave
By Satoshi Ikeda, Chief Sustainability Officer, Financial Services Agency, Japan
27 February 2020

Financial success through sustainability leadership: how one energy company is aligning its business strategies to the UN's Sustainable Development Goals
By Alberto De Paoli, Chief Financial Officer of the Enel Group and co-chair of the UN Global Compact's CFO Taskforce
18 December 2019
Climate ambition depends on finance and finance follows ambition
By Patrick Curran, policy analyst, Nicholas Stern, chair, and Nick Robins, professor in practice – sustainable finance, Grantham Research Institute on Climate Change the Environment.
6 November 2019

How to finance a Global Green New Deal
Richard Kozul-Wright, Director of the Division of Globalisation and Development Strategies at the United Nations Conference on Trade and Development (UNCTAD)
1 October 2019

Investors have the power to play a critical role in diverting dangerous climate change – are they willing to use it?
Adam C.T. Matthews (Director of Ethics and Engagement at The Church of England Pensions Board) and Dr Rory Sullivan (Co-Founder and Director of Chronos Sustainability)
2 August 2019

Insurers disclosing climate risk need to remember their customers
By Swenja Surminski, Head of Adaptation Research, and Sam Unsworth, Policy Analyst, Grantham Research Institute on Climate Change and the Environment
3 June 2019

Why sustainability means leaving behind old approaches to teaching finance
By Dirk Schoenmaker, Professor of Banking and Finance, Rotterdam School of Management, Erasmus University Rotterdam
1 May 2019

A renewal of purpose: why finance must embrace its role in the ecological transition
By Teresa Ribera, Minister for the Ecological Transition of Spain
13 March 2019

How the EU learned to love sustainable finance: the inside story of the HLEG
Christian Thimann, Chair of the EU's High-Level Expert Group (HLEG) on Sustainable Finance (2017–2018), and CEO of Athora Germany
11 February 2019


Brexit will not dent London's green finance ambitions
Sir Roger Gifford, Chair, City of London's Green Finance Initiative and Senior Banker, SEB UK
13 January 2019

Why the Paris Agreement is the 21st century's social contract
Brune Poirson, Secretary of State, Ministry for the Ecological and Inclusive Transition, France
10 December 2018

Why financing a just transition is the next frontier in responsible investing
Fiona Reynolds, CEO, Principles for Responsible Investment and Sharan Burrow, General Secretary, International Trade Union Confederation
14 November 2018

Insurance and climate risk: the critical role of regulators
Dave Jones, California Insurance Commissioner
(January 2011–January 2019)
24 October 2018

China's green finance strategy: much achieved, further to go
Wang Yao, Director General of the International Institute of Green Finance, Central University of Finance and Economics, Beijing
19 September 2018

The time to invest in energy access is now
By Rachel Kyte, Chief Executive Officer of Sustainable Energy for All (SEforALL), and Special Representative of the UN Secretary-General for Sustainable Energy for All
4 July 2018

From mission to supervision: putting sustainable prosperity on the agenda of the Dutch Central Bank
By Frank Elderson, Member of the Governing Board of De Nederlandsche Bank and Chair of the Central Banks and Supervisors Network for Greening the Financial System (NGFS)
14 June 2018

The mythical peril of divesting from fossil fuels
By Jeremy Grantham Co-Founder, Grantham Foundation for the Protection of the Environment