The management of multilateral negotiations: lessons from UN climate negotiations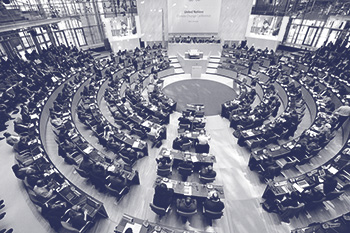 Headline issue
The 2009 Conference of Parties (COP 15) in Copenhagen, which aimed to deliver a first-ever comprehensive global climate deal, ended without agreement in part because of poor management of the negotiations by the Danish host and the UNFCCC Secretariat. Significantly altered management practices a year later at COP16 in Cancun, Mexico, were a major factor in an agreement being reached. This policy paper looks at how negotiations management can contribute to successful negotiation outcomes by analysing evidence from 55 confidential interviews with senior negotiators from all coalitions involved in the UNFCCC process, high-level UN officials, lead host organisers and summit observers.
Key findings
The evidence suggests that the COP Presidency and UNFCCC Secretariat can make an important contribution to achieving a successful negotiation outcome by:
Creating a transparent and inclusive process. Transparency and inclusivity are crucial to ensure that all parties understand the negotiation process and its content. This enhances their ability to contribute and to compromise. It also reduces the possibility that parties attempt to obstruct negotiations because of procedural issues.
Ensuring the capabilities of the organising institutions and individuals. Organisational cohesion within and between the Presidency and the UNFCCC Secretariat plays a key role in successful COPs. Individuals with key organisational roles, for example the President, the Head of the UNFCCC Secretariat and their advisors, must have expert understanding of the negotiation process, as well as being skilled networkers and communicators.
Securing broad acceptance for the COP President. Building acceptance and trust in the authority of the COP President engenders a sense of goodwill among parties and empowers the President with sufficient leeway to take crucial decisions. It also reduces the potential for parties to block decisions.
Enabling constructive arguing. Organisers from host nations and the UNFCCC Secretariat can facilitate constructive arguing that lets negotiators from different parties mutually reveal information about the interests that underlie their positions and provide a rationale for possible solutions. By doing so, constructive arguing allows those involved in negotiations to consider interests more comprehensively and to craft a deal that is acceptable to all. It can also make parties more amenable to new solutions and compromises.