Insuring Sustainable Development: What drives uptake of insurance in developing countries?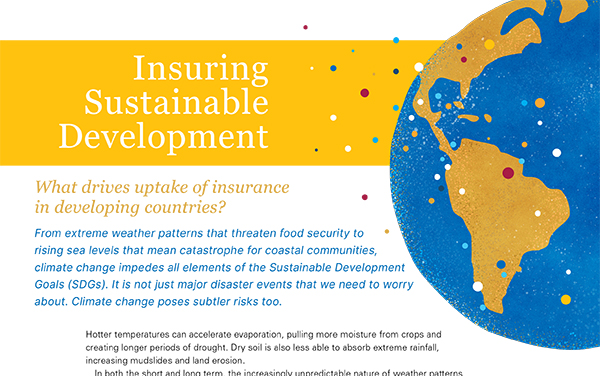 From extreme weather patterns that threaten food security to rising sea levels that mean catastrophe for coastal communities, climate change impedes all elements of the Sustainable Development Goals (SDGs). It is not just major disaster events that we need to worry about. Climate change poses subtler risks too.
The United Nations Capital Development Fund (UNCDF) Making Access Programme (MAP) and the Grantham Research Institute on Climate Change and the Environment at LSE collaborated to pool survey data from 65,916 households across sixteen developing countries to better understand the use of financial services as it relates to household risk and resilience.
Using the UNCDF MAP diagnostic data, this analysis provides both scale and a level of confidence in the insights generated. It offers a window into the daily realities of the poor that can be used to inform decisions within public-sector policy making. It can also better enable capital investment and products and services that are more suited to the financial lives of these consumers.