G7 leadership for sustainable, resilient and inclusive economic recovery and growth - summary report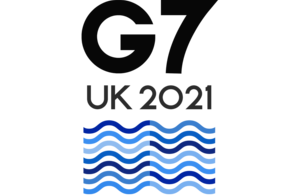 An independent report requested by the UK Prime Minister for the G7
The world is currently confronting an interwoven set of challenges: the devastating health and social costs of the COVID-19 pandemic; the diminished prospects for economic growth and employment against a backdrop of rising public debt; the mounting threats of climate change, environmental degradation and biodiversity loss; growing inequality that has been exacerbated by the pandemic; and disrupted education for 90% of the world's children. A failure to act on any of these dimensions will weaken progress on the others.
The G7 Summit taking place from 11 to 13 June 2021 in Carbis Bay, Cornwall, offers a unique opportunity for the G7 to take bold action to 'build back better' – to realise the growth and jobs story of the 21st century and ensure environmental sustainability. Nicholas Stern, in this independent report for the UK's prime minster, argues that in setting specific priorities and targets as part of an integrated global agenda, the summit must give momentum to a shared international vision for strong recovery and sustainable growth, provide policies for delivery, and mobilise finance for action. This is a "special moment in history, offering the chance, indeed duty, for the G7 to lead a globally coordinated recovery, driven by sustainable investment and innovation by both the private and public sectors".
The report first sets out the challenges and opportunities facing the world, followed by the shared vision and strategy, and concludes with priorities for action.
Priorities for action
Shared international vision for strong recovery and sustainable growth
Ensure a timely, effective and global roll-out of vaccines and treatments based on principles of common humanity, mutual responsibility and self-interest. An immediate priority is closing the $20 billion funding gap of COVAX and providing adequate support to developing countries so that effective vaccines and treatments would be available everywhere no later than the end of 2022.
Deliver credible pathways to meet the stepped-up commitments made by the G7 at President Biden's Leaders Summit on Climate and the Major Economies Forum on Energy and Climate on net-zero emissions by 2050 and emission reduction targets by 2030. This must include: the preparation and submission of well-specified national determined contributions (NDCs) ahead of COP26; putting in place sufficiently strong and green recovery programmes for delivery; recognising the dangers from attempts to 'backload' action.
Support a global target for nature with the protection of 30% of land and ocean areas by 2030, accompanied by appropriate domestic targets.
Set a collective goal to raise annual investment by 2% of GDP above pre-pandemic levels for this decade and beyond and improve the quality of investment to support a strong recovery and transformation of growth. For the seven countries, this would amount to an additional investment of around $1 trillion per year from now until 2030. That investment, if well executed, would have high returns in terms of productivity, new opportunities and the environment.
Policies for delivery
Commit to putting a strong price on carbon and to eliminating fossil-fuel subsidies no later than the target date of 2025. This could include consideration of an international carbon price floor among large emitters, such as the G20 and border adjustments for energy-intensive trade-exposed sectors.
Lead in the global energy transition by setting targets for zero-carbon power and road transport; investing strongly in clean energy and energy efficiency at home and in developing countries; phasing out unabated coal power generation domestically by 2030; ending overseas support for fossil fuel investments, starting with coal power generation; and defining a clear phase-out strategy for fossil fuels other than coal, in line with the goals of the Paris Agreement. Foster and share research and development in energy and beyond.
Commit to a 'just transition'; ensure that the benefits and opportunities are shared widely; protect those that are most vulnerable to economic losses.
Finance for action
Strengthen international tax cooperation to help bolster public finances and provide clarity on the global tax regime, including through the consideration of a minimum tax rate on corporate profits of 21%.
Accelerate the shift in the financial system by working together and with the private sector to improve the availability of consistent, comparable, and reliable information on climate-related financial risks, including by supporting mandatory disclosure, strengthening risk management, supporting efforts to identify opportunities for green investments, and encouraging financial institutions to align their portfolios with the Paris Agreement goals.
Act strongly to alleviate the debt constraints of low-income and vulnerable countries. This could include extending the Debt Service Suspension Initiative, requiring comparable treatment of the private sector and tackling over-indebtedness by strengthening the G20 Common Framework for Debt Treatments, reprofiling and reducing the cost of official debt, and considering the potential of debt-for-nature and debt-for-climate swaps.
Make a collective commitment to double climate finance, improve its quality, and raise the proportion of grants, to deliver on and go beyond the $100 billion per year target that is critical to the success of COP26 and adequate support for climate action by developing countries.
Following the agreement of a new allocation of Special Drawing Rights of $650 billion, support re-allocation mechanisms that can widen financing options for recovery programmes in low-income and vulnerable countries, support effective vaccination and health campaigns, and promote green transitions.
Enable the multilateral development banks (MDBs) to scale up support for a green recovery, the drive to net-zero emissions and climate adaptation/resilience, and the fight against biodiversity loss through: an accelerated IDA replenishment in 2021; more effective use of MDB balance sheets; enhanced private-sector finance mobilisation; accelerated alignment with the Paris Agreement; and proactive MDB capital increases within a requirement to work better together.
This is a summary of a forthcoming more detailed report (supported by analytical background papers). Nicholas Stern was supported in the writing of this report by a team at the Grantham Research Institute led by Josué Tanaka and including Amar Bhattacharya, Hans Peter Lankes, Roberta Pierfederici, James Rydge, Charlotte Taylor and Bob Ward.