Financing a big investment push in emerging markets and developing economies for sustainable, resilient and inclusive recovery and growth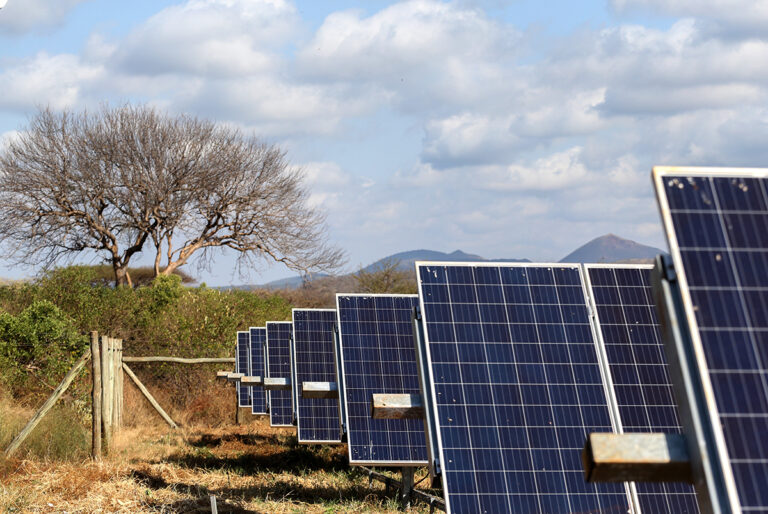 This paper makes the case for a big investment push for emerging markets and developing economies (EMDEs) other than China, assesses the priorities and magnitude of those investments, and proposes a strategy to scale up investments and mobilise the very large scale of financing that will be needed.
The 2020s will be a crucial decade for development and climate. Beyond the 2030 Agenda for Sustainable Development targets, investment strategies and financing requirements need to anticipate the historic demographic transitions over the coming three decades. Virtually all the population increase between 2020 and 2050 is projected to occur in EMDEs (other than China). EMDEs will account for the vast preponderance of new physical capital in the coming three decades. How these investments are undertaken will determine the success of reaching net-zero emissions by mid-century, achieving climate resilience, restoring natural capital and accelerating human capital development.
EMDEs must respond to this development and climate agenda starting from difficult circumstances. The present trajectory is one of slow growth, low investment and public spending, and rising debt service burdens in many, if not most, EMDEs. The authors argue that there is an alternative path: a carefully programmed and executed big-push investment programme, with associated financing, that could generate higher levels of growth with improved creditworthiness and deliver on both development and climate.
The starting point for a big investment push must be strong country leadership and actions. While the reform agenda will be country specific, foundational components include: institutional capacity to manage investments; a comprehensive and supportive policy package; and 'just transition' programmes to alleviate adjustment costs. While this agenda typically will require institutional reforms and, in many cases, sustained capacity building, an intermediate approach is the establishment of country/sector platforms that can bring together all key stakeholders in support of country-led investment and transition strategies.
The paper assesses investment requirements in four priority areas:
Human capital (health and education)
Sustainable infrastructure and the acceleration of energy transitions
Adaptation and resilience
The restoration of natural capital through sustainable agriculture, food and land use practices, and biodiversity.
Aggregate investment and development spending in these four areas would need to increase from 11.3% of GDP in 2019 to 15.1% in 2025 and 18.2% in 2030. This amounts to an incremental $1.3 trillion by 2025 and $3.5 trillion by 2030.
The scale of the investments needed in EMDEs over the next five years and beyond will require a debt and financing strategy that tackles festering debt difficulties, especially those of poor and vulnerable countries, and leads to a major revamp in both domestic and international finance, public and private.
In the large majority of EMDEs there is a basis for a 'Grand Match' financing strategy, where ambitious investment programmes supported by robust policy frameworks can be supported by a balanced mix of domestic and international finance. In this paper, the authors present a possible mix to meet the incremental financing needs of $1.3 trillion by 2025. Under this strategy:
About half the additional financing needed – $653 billion – comes from domestic resource mobilisation (DRM).
Official development assistance (ODA) and multilateral concessional finance increases by 50% from 2019 levels to provide $96 billion more by 2025.
Multilateral development banks treble their disbursements between 2019 and 2025, contributing $126 billion more.
Bilateral non-concessional lending doubles between 2019 and 2025, contributing $35 billion more.
Private finance doubles between 2019 and 2025, contributing $395 billion more.
All these ways to boost finance can help deliver finance at the right scale, of the right kind, and in the right timeframe. There is now a great opportunity to join up public and private initiatives to deliver results country-by-country, supported by structured partnerships among key stakeholders.
There is great urgency and opportunity to push ahead with a big investment push to drive recovery and transformation. If we fail, we will not only have a lost decade for development, but people all around the world will be in great danger over the coming decades.
Authors: Amar Bhattacharya (Brookings Institution), Meagan Dooley (Brookings Institution), Homi Kharas (Brookings Institution) and Charlotte Taylor (Grantham Research Institute on Climate Change and the Environment, London School of Economics and Political Science), under the guidance of Nicholas Stern (Chair, Grantham Research Institute, LSE), with contributions from Andres Velasco, Tim Besley, Hans Peter Lankes and James Rydge.