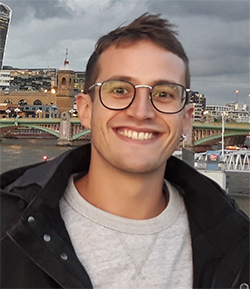 About
Julien joined the LSE in 2019 as a PhD/Phil student in Environmental Economics. His research focuses on how our behaviours can affect our ability to switch to greener consumption habits and the way we generate waste through our consumption choices.
Julien has a BSc in applied mathematics from University Paris XI, a BSc in economics from Ecole Normale Supérieure Paris-Saclay and a MSc in Economics from University Paris-Saclay.
Background
Prior to joining LSE, Julien worked as a research assistant for the Experimental Economics Laboratory of Paris (LEEP).
Research interests
Behavioural and Experimental Economics
Decision Theory
Environmental Economics and Policy
Research
This working paper explores environmental behaviour change through social norm nudges, specifically whether deciding not to eat meat can increase willingness to do more for the environment. Read more