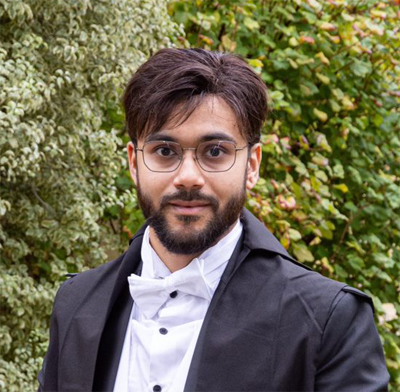 About
Anirudh Sridhar is an Assistant Professor at the Alliance School of Liberal Arts, where he conducts research on translating indigenous adaptation techniques to climate policy. He is also the Research Coordinator for a World Bank funded project to design a 'Climate Emergency Framework' for the climate vulnerable state of Meghalaya.
Background
Anirudh has coordinated an ongoing international collaboration between the LSE, Centre for Policy Research (India), and Climate Legal (South Africa) to do comparative analyses of global climate law and governance regimes. He has done extensive climate advocacy in India and advised on climate law to National and State ministers and senior bureaucrats from sectors ranging from finance, agriculture, the environment, and tourism.
He is an expert in the design of framework laws and climate policy, particularly for developing economies, having done comparative studies of over 75 climate laws and policies from around the world. He is particularly interested in the question of how law and legal principles grate against but also can answer to novel problems thrown up by climate change – from the question of rights, justice, duty of care, to the role of science in climate adjudication. He is also interested in questions of legislative design, particularly how laws are and can be tailored to satisfy governance challenges peculiar to given contexts.
Anirudh took a DPhil from the University of Oxford. He also has an MA from the University of Freiburg and a BS in Environmental Law and Policy from the State University of New York. He has worked at the Indian Supreme Court as a researcher in environmental law cases and as a policy researcher for SustainUS.
Research interests
Climate law and governance
Climate adjudication
Loss and damage
Climate finance and accountability
Low carbon development
Indigenous knowledge in climate policy
Agroecology