Public behaviour in the UK's Net Zero Strategy: the Government must work out how to bring people with it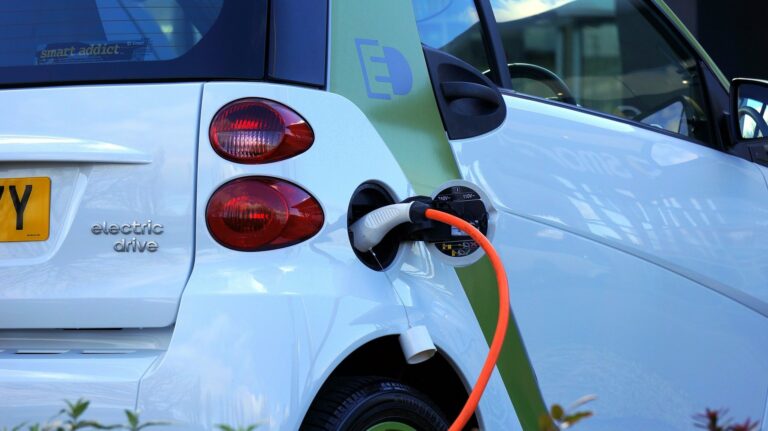 The UK Government's keenly anticipated Net Zero Strategy is due to be published ahead of COP26, and all eyes are on the conference hosts to lead by example and signal credible climate action. One aspect for evaluation will be whether the Strategy offers a coherent plan on behaviour and engagement, says Rob Macquarie.
Why does behaviour matter for net-zero – and how willing is the public to change?
Public behaviour influences the pace and direction of economic change and will affect every sector of importance for the transition to some degree. In its advice to government for the sixth Carbon Budget, the Climate Change Committee (CCC) estimated that over 65% of emissions reductions to 2035 must involve some form of public choice. That can include consumers buying or using a new technology; adjustments made only to habits and lifestyles; and changes involving a mixture of the two.
An example of the first is buying an electric vehicle instead of one that runs on petrol or diesel. The second might be choosing to take the train instead of flying, or using gas heating less and more efficiently at home. And a hybrid of the two could be making dietary choices facilitated by plant-based or cultured alternatives: this could help the UK achieve the 35% reduction in meat consumption the CCC suggests is necessary.
Currently, there is wide variation in people's willingness to change their behaviour as a contribution to meeting net-zero. Opinion polls and dialogues have shown that rising concern over climate change does not always translate into support for policies to encourage changes that would reduce emissions. People also have strong views on whether the Government should impose solutions or allow space for personal choice. Such preferences have consequences for the effectiveness and cost of policies.
Concerns about paternalism in the measures to counter the COVID-19 pandemic and a media campaign against the cost of green policies could threaten support for the net-zero goal. Meanwhile, observers have warned that the Treasury's forthcoming Net Zero Review may focus too greatly on near-term costs and reinforce opposition – even as it asks important questions around the distribution of impacts and competitiveness. Yet the Net Zero Strategy offers a chance to encourage mass participation in the transition. Setting out thoughtful and deliberate steps could amplify a groundswell of public interest and grassroots action during and after COP26.
What action can government take?
There should be two core pillars of an approach to public behaviour.
The first is analysis, as an input to improve planning and policy decisions. For instance, the Council for Science and Technology (CST), a high-level advisory body, wrote to the Prime Minister in early 2020 to advocate a "whole-systems approach" to the pursuit of net-zero. A government-wide "analytical hub" could use data, modelling and cross-sector analysis to inform decision-making at all levels, the CST argued. Behavioural and social scientists would be as crucial as scientists and engineers to the hub's work. (At the Grantham Research Institute, we have supported the CST's work with the Department for Business, Energy and Industrial Strategy [BEIS] to implement these recommendations.)
TheGovernment has already commissioned other relevant analysis: it asked the Energy Systems Catapult to map relevant behaviours and model their potential contribution to decarbonisation. A central finding was "the need to take a systemic and integrated approach to societal change". Behaviour changes in different sectors will overlap; cumulative social and economic impacts of the transition will affect people's welfare. Understanding these effects will be key to making progress and avoiding reversals.
However, there is also a role for more granular data to guide specific policies and decisions. For instance, in an assessment, the National Audit Office noted that "government has [previously] overestimated consumer buy-in" to schemes for reducing emissions. An improvement in estimates would help create more accurate appraisals of the likely costs and impacts of policies.
The second pillar is engagement, to articulate and build support for the economic and social transformations needed to decarbonise. At the most basic level, government needs to inform the public. Research at the Grantham Research Institute has shown that advance information campaigns can make policies to promote uptake of new technologies (such as the Clean Heat Grant) far more effective. Changes with a larger behavioural component are likely also to need participatory and deliberative methods to foster attitudes more conducive to reaching net-zero. Options include crowdsourcing, participatory budgeting and citizens' assemblies.
On the latter point, Climate Assembly UK – involving 100 members of the public meeting in spring 2020 – was the first major deliberative initiative at a national scale and provided input for the CCC's work on the sixth Carbon Budget. More work is needed in this vein, especially at the sub-national level. Local and regional interventions will be vital to ensure people relate to the issues at hand. For the same reason, interventions should recognise people's differences and tailor processes and messaging to suit different groups.
Analysis and engagement can work in tandem. Some engagement methods reveal existing preferences while enabling people to develop their own understanding of the potential benefits of climate action. For example, deliberation might reveal that consumers resent direct mandates, such as bans on certain kinds of meat, and will respond better to nudge strategies. Analysis of behavioural experiments could be used to finesse the design of those nudges. These could be put into practice through rules for businesses, in tandem with public campaigns and workshops (to familiarise people with dietary alternatives, for instance).
Nevertheless, government cannot (and arguably should not) orchestrate public behaviour with a view to optimisation. Since it is difficult to predict or measure the degree of change resulting from public engagement interventions, a pragmatic approach is the only option. Change will be incremental, and government will have to learn by doing. To the extent policymakers lack capacity to run programmes themselves, a clear plan to procure services from trusted third parties is also needed.
What to anticipate in the Net Zero Strategy
Policies on behaviour should be brought forward and prioritised in the same way as research funding for technological innovation, to create the social conditions for rapid and sustained change. The Catapult research noted that targeting behaviour change amounts to hedging our bets, making us "less reliant on uncertain technology breakthroughs".
Some recent moves within government are promising. A Behaviour Change and Public Engagement team has been established within BEIS, the first time that work on this area is being brought together to be consistent across different policies. Policymakers should also take encouragement from the possibility for social change to accelerate very quickly – owing to what the CCC's Nick Chater calls the "power law of practice" and "status quo effect" – once new ways of doing things take hold.
The Net Zero Strategy should go further and set out how government will approach behaviour and promote engagement across all aspects of net-zero policy. It should address the difficult societal balancing act involved in guiding the economy towards net-zero, including the interactions between policies, attitudes and new technologies. Both consulting and monitoring public preferences are key. All of this must be open and transparent – as the Institute for Government puts it, to be "beyond reproach" and avoid mistrust.
Encompassing the whole economy, the Net Zero Strategy will let the Government speak with one voice. Ministers have talked up the intention to decarbonise. What the public needs now is an invitation to build the future together.