Green jobs can pay better and face lower risk of automation than non-green jobs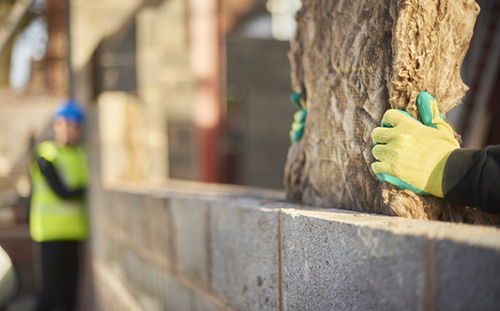 New report says the transition to net zero will have far-reaching but unequal benefits


Green jobs can provide good quality employment in Europe. Indeed, data for the UK reveal that such jobs pay higher wages and are at lower risk of automation than non-green jobs, especially for middle- and low-skilled workers. But at the same time, some groups are underrepresented in employment in the green economy, notably women and young people.
These are among the findings of new research published today by the LSE's Centre for Economic Performance (CEP), the Grantham Research Institute on Climate Change and the Environment and the Programme on Innovation and Diffusion (POID).
The report – "Are 'Green Jobs' Good Jobs?" – recommends that policymakers focus on training programmes to build the skills needed in the transition to net zero, and target policies to address regional and demographic imbalances.
Anna Valero, co-author of the report and a senior policy fellow at CEP and deputy director of POID, said:
"As governments worldwide increase their commitments to tackling climate change, there is a heightened need to quantify and characterise the 'green economy' and the jobs and skills it demands. This can help to develop sustainable growth policies, and address challenges in the transition that may be felt in certain sectors and certain places."
One of her co-authors, Sabrina Muller of the Grantham Research Institute, added:
"To inform people's career and education decisions, improved clarity on job requirements at different stages in the transition will be required to ensure that new opportunities are available to underrepresented groups, and transitions are managed effectively."
The report also notes that there is not yet an agreed definition of what a green job is. It indicates the need for deeper analysis to quantify and describe jobs within firms that can be classified as green, to identify opportunities and challenges for the future.
Dr Valero commented:
"We apply a broad approach classifying occupations that are directly or indirectly affected by the zero-carbon transition, which has the benefit that we can look at individual-level data in the UK and EU economies.
"We find that green jobs appear to be 'good' jobs across a number of dimensions. In the UK, they tend to command higher wages and are at less risk of automation, compared with non-green jobs. Green jobs are also more likely to be on permanent contracts."
"Greener jobs are more likely to be held by men and older workers. To improve access to future-proofed green jobs, targeted recruitment policies or information campaigns will be needed for specific sectors, locations or demographic groups."
The full report and accompanying policy brief are available here.
For interviews with the authors or further queries, please contact:
Anna Valero on a.valero@lse.ac.uk
Martin Hannon at m.hannon@lse.ac.uk


Notes to editors
1. The Grantham Research Institute on Climate Change and the Environment was established in 2008 at the London School of Economics and Political Science. The Institute brings together international expertise on economics, as well as finance, geography, the environment, international development and political economy to establish a world-leading centre for policy-relevant research, teaching and training in climate change and the environment. It is funded by the Grantham Foundation for the Protection of the Environment, which also funds the Grantham Institute – Climate Change and the Environment at Imperial College London. www.lse.ac.uk/grantham/
2. The Centre for Economic Performance (CEP) is an independent research centre based at the London School of Economics and Political Science. Established at LSE in 1990, the CEP is one of Europe's leading economic research centres. Comprising some 90 faculty, research staff and doctoral students, CEP carries out policy-focused research on the causes of economic growth and effective ways to create a fair, inclusive and sustainable society. http://cep.lse.ac.uk/_new/about/default.asp The CEP is part-funded by the Economic and Social Research Council, part of UK Research and Innovation (UKRI). https://esrc.ukri.org/
3. The Programme on Innovation and Diffusion (POID) carries out cutting-edge research into how to boost productivity through nurturing innovation – ideas that are new to the world – and how to diffuse these ideas across the economy. The programme is funded jointly by the Economic and Social Research Council and the London School of Economics and Political Science. poid.lse.ac.uk/