Conservative leadership candidate doubles down on net zero misinformation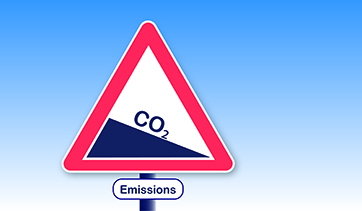 Yesterday I wrote about the false claims over the UK's net zero target which had been promoted by two candidates for leader of the Conservative Party and Prime Minister.
One of those candidates, Kemi Badenoch MP, has since made more inaccurate statements about the net zero target during her official campaign launch. Although she started encouragingly by declaring "It is time to tell the truth", she went on to say: "And there are too many well-meaning regulations slowing growth and clogging up the arteries of the economy. Too many like net zero target set up with no thought to the effects on industries in poorer parts of the country. The consequence is simply to displace emissions to other countries. Unilateral economic disarmament."
As with her previous claims about net zero, this statement is incorrect and seems to be a regurgitation of discredited propaganda from climate change deniers. So I have written to Ms Badenoch again to challenge her bogus statement.
She failed to acknowledge that many UK businesses are being crippled by the recent surge in the wholesale prices of oil and natural gas, which has significantly increased their energy costs. Meanwhile, many windfarms are producing electricity at below-market rates. If the UK had moved faster to improve energy efficiency and deploy domestic clean energy, consistent with the pledge to deliver net zero in the Conservative Party's Manifesto for the 2019 General Election, UK businesses would be in a stronger competitive position now due to lower energy costs.
Ms Badenoch suggested that the net zero target is disadvantaging industries in poorer parts of the UK and causing them to relocate to other countries. There simply is no evidence for this claim, which is hardly surprising because the additional costs being incurred through, for instance, carbon pricing are far lower than the differences in other costs, such as on labour, that businesses face if they relocate.
And, of course, current carbon prices are far lower than the recent increases in the wholesale prices of fossil fuels. Indeed, it is the energy-intensive, trade-exposed businesses, which employ less than 1 per cent of the UK workforce, that are being hit hardest by the current dependence on expensive fossil fuels. Even if they were motivated to leave the UK, there are a diminishing number of polluters' havens left to which they could relocate. The latest analysis by the United Nations Environment Programme shows that more than 75 countries representing most of the world's economy, including the United States, China, India and the European Union, now have net zero targets.
It is disappointing to see an MP who wants to be considered a serious candidate for Prime Minister make so many false claims about UK climate policy. I do hope that Ms Badenoch will seek urgently to educate and inform herself before making any other statements on this issue.