Two candidates for UK Prime Minister make untrue claims about net zero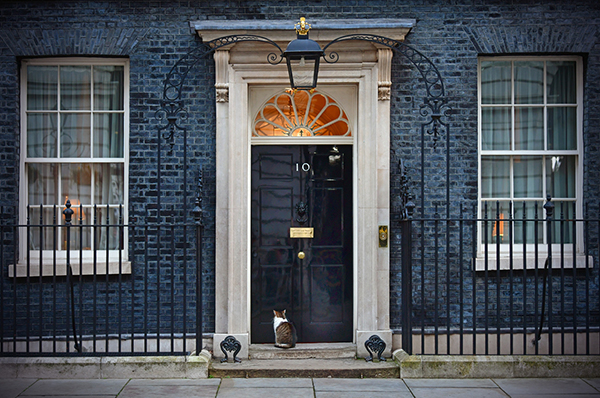 False claims about the UK's climate change target have been made by two of the 11 candidates who have so far declared their intention to succeed Boris Johnson as leader of the Conservative Party and Prime Minister.
In an article for the Daily Express, Suella Braverman QC, the current Attorney General and MP for Fareham, wrote: "The Conservative Party needs to unite around a candidate who can deliver what we set out to in the 2019 manifesto that sent me and so many of my colleagues to Westminster." That manifesto committed to delivering net zero – more of which below – yet she went on to write: "In order to deal with the energy crisis we need to suspend the all-consuming desire to achieve net zero by 2050. If we keep it up, especially before businesses and families can adjust, our economy will end up with net zero growth. We don't want to end up like the Germans, going cap in hand to Putin for heating and power."
There are a few obvious inaccuracies in these statements. Firstly, it is completely clear that the current energy crisis is due to the UK's dependence on fossil fuels, the wholesale prices of which have surged. As the Government of which Ms Braverman was a member highlighted in its British Energy Security Strategy in April 2022, the main drivers have been the increase in economic activity as the impacts of COVID-19 declined and the fallout from sanctions against Russia following its illegal invasion of Ukraine. Had the UK moved more quickly to improve the energy efficiency of homes and businesses, stimulated a faster rollout of electric vehicles and deployed more domestic clean energy, our cost-of-living crisis would not have been as severe as it is today.
Secondly, if Ms Braverman becomes Prime Minister, she cannot unilaterally "suspend" compliance with the Climate Change Act. An amendment was passed by the House of Commons, including Ms Braverman, in June 2019 to introduce a legal target for the UK to reach net zero emissions of greenhouse gases by 2050. This was based on the recommendation of the UK Climate Change Committee, which was published in May 2019 after considering the available scientific evidence, including the 2018 Special Report on Global Warming of 1.5°C from the Intergovernmental Panel on Climate Change.
In line with the amended Climate Change Act, MPs also approved the Sixth Carbon Budget in June 2021, setting a target of cutting the UK's annual emissions to an average of 78 per cent below their 1990 level over the five-year period between 2033 and 2037. This was also based on the expert advice of the statutory Climate Change Committee, which was published in December 2020.
If Braverman wants to weaken any of the Carbon Budgets or the net zero target, she will need to gain Parliament's approval for an amendment to the Climate Change Act. The Act states that adjustments to Carbon Budgets must be based on "significant developments" in "scientific knowledge about climate change", or "European or international law or policy".
Thirdly, the Conservative Party Manifesto on which Ms Braverman successfully campaigned during the 2019 election was crystal clear on the net zero target. It stated on page 2 that Boris Johnson guaranteed "reaching Net Zero by 2050 with investment in clean energy solutions and green infrastructure to reduce carbon emissions and pollution". It further stated on page 55: "We will lead the global fight against climate change by delivering on our world-leading target of Net Zero greenhouse gas emissions by 2050, as advised by the independent Committee on Climate Change." Ms Braverman's article offers no explanation for why she is not committed to this part of the 2019 manifesto.
It is perhaps not surprising that Ms Braverman has already received the public support of Steve Baker, the MP for Wycombe, who also promotes misinformation about climate change.
But Ms Braverman is not the only leadership hopeful to have made false claims about the UK's net zero target. Kemi Badenoch, the MP for Saffron Waldren, was interviewed about her ambitions by Edward Malnick of The Sunday Telegraph. According to the interview, Ms Badenoch "said the 'arbitrary' net zero target was ill-thought through, adding that there is 'a better way of going about these things'."
It is extremely clear that the net zero target is far from "arbitrary" and was well-considered by both the Climate Change Committee and Parliament before it was legislated. The article does not provide any details of "the better way" Ms Badenoch has in mind for avoiding dangerous climate change in place of stopping the rise in global temperature by reducing annual emissions to net zero.
I have written to both Ms Braverman and Ms Badenoch to challenge their claims about net zero, particularly in light of the greater focus on integrity and honesty in politics.