Climate change litigation cases spreading around the world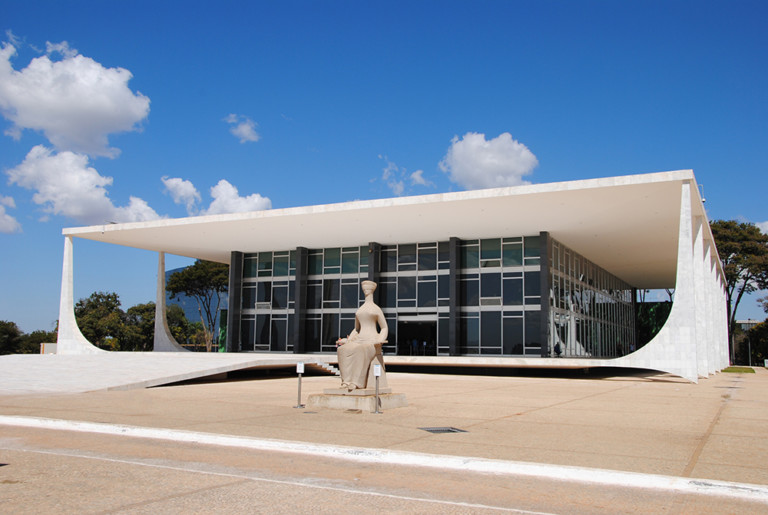 Climate change litigation cases have been increasing markedly over the past six years, and pose a risk to an expanding range of companies and policymakers, according to a new report published today (Friday 2 July 2021) by the Grantham Research Institute on Climate Change and the Environment at the London School of Economics and Political Science.
The report on 'Global trends in climate litigation: 2021 snapshot', by Dr Joana Setzer and Catherine Higham, analyses figures from 40 countries and 13 international or regional courts and tribunals. It found 1006 climate-related litigation cases have been filed since 2015, the year of the landmark Paris Agreement, compared with 834 between 1986 and 2014.
The report concludes that most cases have been brought against governments, typically by corporations, non-governmental organisations (NGOs) and individuals. There has been an upward trend in the number of cases brought by NGOs and individuals, particularly since 2017.
A quantitative review of the outcomes of 369 decided cases found that 58 per cent were favourable to climate change action, 32 per cent were unfavourable, and 10 per cent had no obvious impact on climate policy.
However, the report also points out: "Litigation that may weaken or undermine mitigation or adaptation efforts is also a growing phenomenon. This may include cases that have an intentional goal of opposing climate action, or cases that may not have such opposition as their main objective but may nonetheless result in delays or rollbacks of climate action or policies."
It adds that "an unprecedented number of key judgments with potentially far-reaching impacts were issued in the past 12 months, including cases decided by the apex courts of Ireland, France, Germany and Pakistan".
The report is being published ahead of an event being held today (2 July 2021) on 'Global Trends in Climate Litigation – Lessons for COP26' as part of London Climate Action Week.
The report notes that the number of "strategic" cases, which aim to bring about some broader societal shift, and human rights cases are also increasing.
It states: "The number of 'strategic' cases is dramatically on the rise, suggesting that climate litigation as an activist strategy is becoming more popular than ever".
The report adds: "Some of these cases may challenge the way in which climate action is carried out or its impact on the enjoyment of human rights, and can be seen as part of a new wave of 'just transition' litigation".
The report indicates that climate change cases relating to finance are growing, and states that "an increasing number of claims focus on financial risks, fiduciary duties, and corporate due diligence, which directly affect not only fossil fuel and cement companies, but also banks, pension funds, asset managers, insurers and major retailers, among others".
To obtain a copy of 'Global trends in climate litigation: 2021 snapshot', or for interviews with the authors, please contact Bob Ward on +44 (0)7811 320346 or r.e.ward@lse.ac.uk
Notes to Editors:
The Grantham Research Institute on Climate Change and the Environment was established in 2008 at the London School of Economics and Political Science. The Institute brings together international expertise on economics, as well as finance, geography, the environment, international development and political economy to establish a world-leading centre for policy-relevant research, teaching and training in climate change and the environment. It is funded by the Grantham Foundation for the Protection of the Environment, which also funds the Grantham Institute – Climate Change and the Environment at Imperial College London. www.lse.ac.uk/grantham/