London Climate Action Week 2021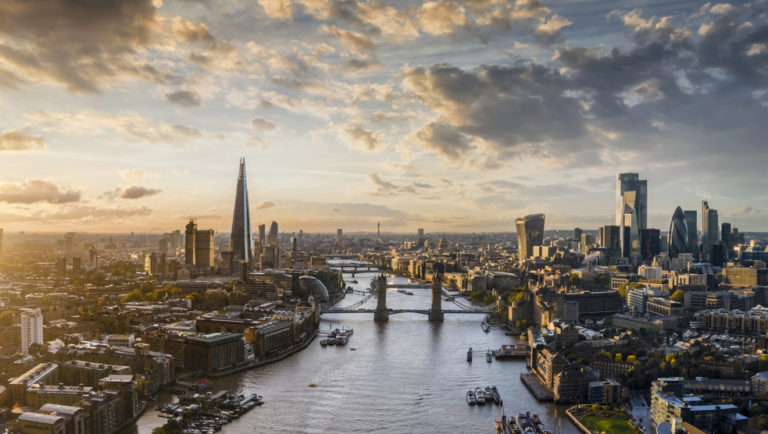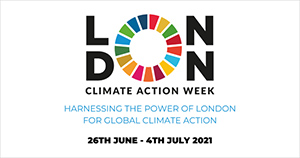 Now in its third year, London Climate Action week (LCAW) is an annual event encouraging London's unique and world-leading array of climate organisations, professionals and sectoral actors to come together to help accelerate the city's transformation towards a net zero, equitable and resilient future. LCAW aims to harness the power of London to influence and shape global climate action. 26 June – 4 July 2021.
The Grantham Research Institute at LSE is hosting two events as part of the week and staff from the Institute will be participating in other events.
Grantham Research Institute hosted events:
Global Trends in Climate Legislation – Lessons for COP26
1 July 2021, 1:00 pm – 2:30 pm
This event will address the role of national climate legislation in the implementation of the Paris Agreement, it will focus on recent innovations in climate change legislation around the world, emphasising the benefits of overarching multisectoral legal instruments as a mechanism for ensuring coordination, coherence, and accountability to climate commitments at all levels of government.
Global Trends in Climate Litigation – Lessons for COP26
2 July 2021, 1:00 pm – 2:30 pm
This event will focus on the role of climate change litigation in the implementation of the Paris Agreement. It will begin with a short presentation from lead author Dr Joana Setzer and Catherine Higham on the findings of the Grantham Research Institute's 2021 Global Trends in Climate Change Litigation Policy Report. The presentation will be followed by a panel discussion, with four distinguished experts in the field. Panellists will be asked to react to the report and to draw out key aspects from their own experience in the field for policymakers, lawyers and litigants to consider ahead of the critical COP26 conference.
Events involving Grantham Research Institute staff:
Pathways to Net Zero Emissions and Carbon/Climate Neutrality
29 June 2021, 11am – 2pm
30 June 2021, 12 noon – 2pm
Many countries have now set targets for net zero emissions, or carbon/climate neutrality, by the middle of this century. However, the pathways to achieving targets for net zero emissions and carbon/climate neutrality have yet to be clearly set out, and substantive research and analysis is still on which to base them required. As countries now work on their plans for such pathways, the Global Alliance of Universities on Climate (GAUC) is holding this virtual event at which researchers from member institutions present their latest research findings on this issue, and discuss the implications of their results for policymakers.
Inclusive Green Finance
30 June 2021, 10:00am to 11:15am
This event will discuss the role that inclusive green finance can play in boosting resilience of those at the bottom of the economic pyramid and reduce their vulnerability to global environmental change, and how it can contribute to advancing a just transition. It will also consider policies that central banks and regulators can adopt to enhance inclusive green finance.
Nick Robins will be a speaker at this event.
Investing in local solutions to global challenges
30 June 2021, 11:00am to 12:00pm
The event is designed to showcase the great work being done by communities in London and around the UK to combat climate change and inspire like-minded community groups to think about how they can take positive action to collectively make a huge impact.
Nick Robins will be a panellist at this event.
Panel Discussion: A Green Deal for Great Britain
2 July 2021, 11:30am to 12:15pm
How do we make nature, industry, and infrastructure recovery plans work together in harmony? Where does investment need to go to ensure the our recovery and green transition supports UK businesses in the future green economy? How do we ensure biodiversity, nature, adaptation and resilience are at the heart of UK recovery plans? How do we shift the narrative and make green jobs, just jobs?
Nick Robins will be a speaker at this event.