Learning from the Past to Build a Better Future: Supporting Urban Flood Resilience in Kuwait Through a Forensic Analysis of the 2018 Flash Floods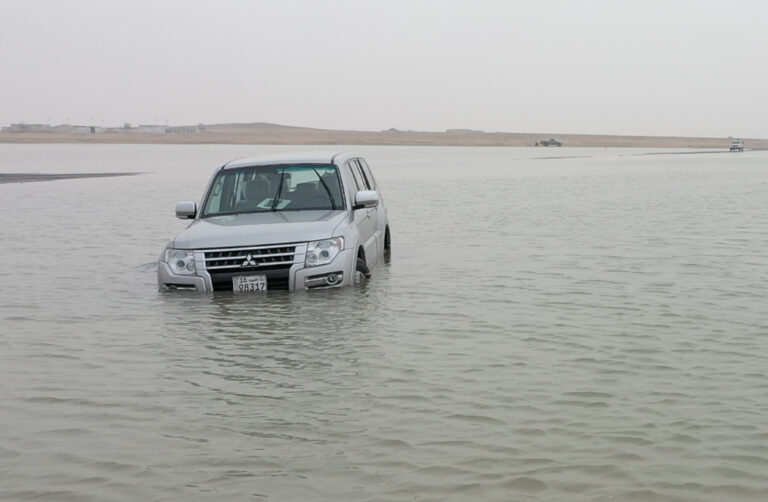 Kuwait's urban areas are facing a growing exposure of people and assets to flash flood risks due to the impacts of climate change and rapid urban development. Addressing these risks requires a good understanding of past experiences, future risk trends and the strength and weaknesses of the existing flood risk governance system. The main objective of this project is to increase the current and future flood resilience of urban areas in Kuwait by conducting a forensic analysis of the 2018 flash floods in Kuwait and investigate:
1) challenges and opportunities of flood risk governance and decision-making; and
2) the role of urban development and planning in increasing o urban flood resilience in Kuwaiti cities.
In collaboration with local research partners at Kuwait University we will apply the tried and tested Post-Event Review Capability(PERC) methodology developed by the Zurich Flood Resilience Alliance. This project will contribute to the emerging body of research on flood risk reduction and adaptation in the Arab states, create partnership and synergies among the Zurich Flood Resilience Alliance partners and local decision-makers in Kuwait, and provide local decision-makers with evidence-based information on challenges and opportunities of building urban flood resilience in Kuwait.
Collaboration: This project is a collaboration among GRI/LSE, University of Kuwait, and Zurich Flood Resilience Alliance.
Duration: September 2021 – March 2023
Funding: This work is funded by the Kuwait Program in the LSE Middle East Centre.