Trade and Climate: a negotiating agenda for the WTO?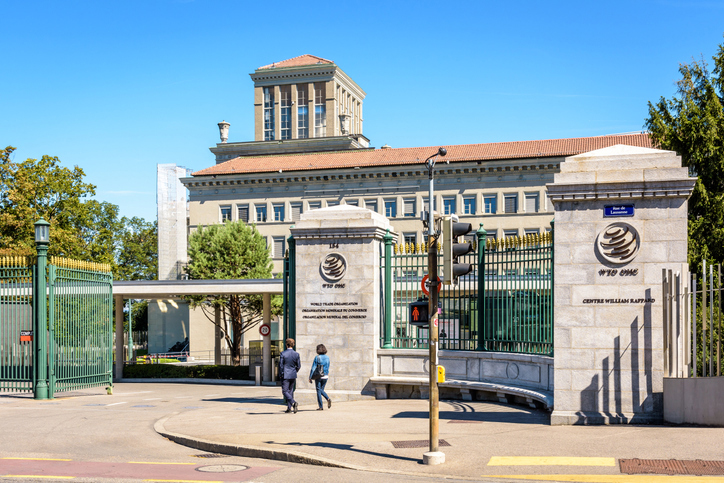 After striking a deal on fisheries subsidies, could trade and climate be the next negotiating challenge for the WTO?
This event will consider the issues that could be covered in a potential trade and climate negotiating agenda such as subsidies, liberalisation of goods and services with a positive climate impact, standards for measuring carbon intensity or the role of border carbon measures. It will look into the potential of tackling those issues in a WTO context either multilaterally or through open plurilateral approaches.
Speakers
Ignacio Garcia Bercero is Director in charge of Multilateral Affairs, Strategy and economic Analysis at DG Trade in the European Commission.
Emily Lydgate is a Reader (Senior Associate Professor) in Environmental Law at the University of Sussex and Deputy Director of the UK Trade Policy Observatory, a partnership between Sussex and Chatham House. Her research focuses on the relationship between environmental regulation and economic integration through trade. She is a Specialist Advisor to the EFRA Committee (UK House of Commons) and has provided expert testimony for a number of Parliamentary Committees.
Chair
Julius Sen is an Associate Director and Senior Programme Advisor at LSE Enterprise.
More about this event
This public event is free and open to all. No ticket or pre-registration is required. Entry is on a first come, first served basis. For any queries email events@lse.ac.uk.
The Grantham Research Institute on Climate Change and the Environment (@gri_lse) is a world-leading centre for policy-relevant research and training on climate change and the environment.
LSE IDEAS (@lseideas) is LSE's foreign policy think tank. Through sustained engagement with policymakers and opinion-formers, IDEAS provides a forum that informs policy debate and connects academic research with the practice of diplomacy and strategy.
Twitter Hashtag for this event: #LSEGlobalTrading