Climate Change, Displacement and International Justice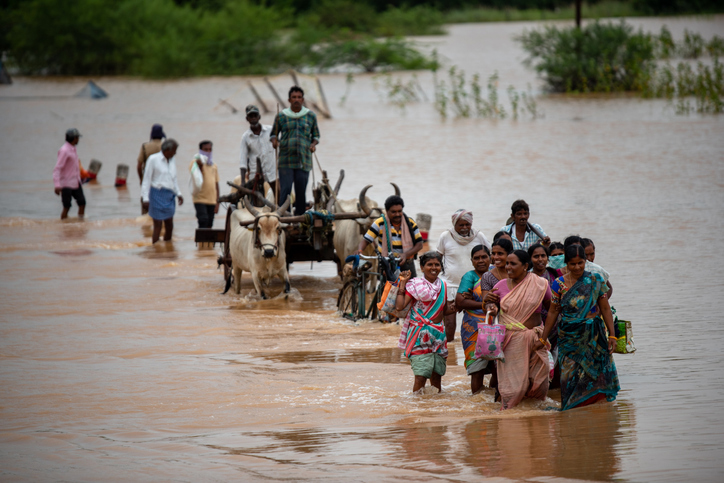 This panel brings together experts in human rights, ethics and global governance to debate the principles of climate justice and how they can be applied to climate-induced displacement.
Climate change is widely expected to lead to widespread displacement and migration worldwide. Rising sea-levels, flooding, heatwaves and drought are threatening the livelihoods of hundreds of millions of people. Climate justice requires us to respect and protect the human rights of people facing climate-related displacement. What rights do climate migrants have, and whose responsibility is it to assist those who seek to escape the ecological threats that climate change produces? Does international law offer sufficient legal protection for displaced people? Or do we need to strengthen international protection regimes for climate migrants?
Conor Gearty (@conorgearty) is professor of human rights law at the Department of Law (LSE), and also a practicing barrister at Matrix Chambers which he helped found in 2000. He is a Bencher of both Middle Temple and the King's Inn, and is a Fellow of the British Academy and a Member of the Royal Irish Academy.
Tahseen Jafry (@JafryT) is the Director of the Centre for Climate Justice, Glasgow Caledonian University. Tahseen is a qualified engineer and social scientist and has over two decades of research and development experience.
Chukwumerije Okereke (@chuks_okereke) is Director of the Centre for Climate Change and Development, Alex Ekwueme Federal University, Ndufu Alike Nigeria.
Robert Falkner (@robert_falkner) is Research Director of the Grantham Research Institute on Climate Change and the Environment.
Joana Setzer (@JoanaSetzer) is an Assistant Professorial Research Fellow at the Grantham Research Institute on Climate Change and the Environment, at the LSE.
The Grantham Research Institute on Climate Change and the Environment (@GRI_LSE) was established by the London School of Economics and Political Science in 2008 to create a world-leading centre for policy-relevant research and training on climate change and the environment, bringing together international expertise on economics, finance, geography, the environment, international development and political economy.
This event forms part of LSE's Shaping the Post-COVID World initiative, convening a series of debates about the direction the world could and should be taking after the crisis, collaboratively producing a roadmap for the future.
Twitter Hashtag for this event: #LSECOVID19
How to join this event
This online public event is free and open to all but pre-registration is required.
Registration is now open on Zoom.
For any queries email events@lse.ac.uk.