COP25 UN Climate Change Conference 2019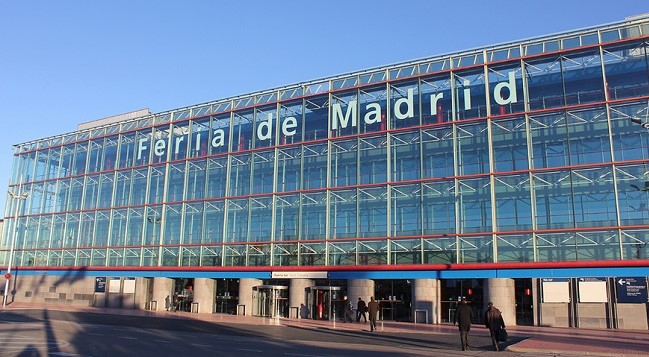 COP25, the 25th Session of the Conference of the Parties to the United Nations Framework Convention on Climate Change (UNFCCC), is being hosted by Chile and taking place at IFEMA-Feria de Madrid in Madrid, Spain from 2 to 13 December 2019.
Grantham Research Institute staff and research students will be taking part in a range of events at COP25 as speakers, panellists and chairs, and will be hosting a post-COP25 event in London.
Events at COP25
We will be updating this list over the coming fortnight so please check back frequently. Unless otherwise stated, the event times are local (Central European Time).
---
Tuesday 3 December
Challenges and opportunities of achieving 'net zero emissions': how to manage the just and efficient transition?
14:30-16:00, EU pavilion

Organised by CAKE-KOBIZE, Grantham Research Institute and CAN Europe
Meeting the targets assumed in Paris agreement requires a complete decarbonisation of energy and phase-out of carbon-intensive industries by 2050. The purpose of this event is to highlight the risks and opportunities associated with meeting ambitious targets and to identify measures that could cushion the unwanted effects of climate policy for European citizens.
Featuring Rebecca Byrnes (speaker and panellist)
---
Wednesday 4 December

Capacity building needs for adaptation MEL – Evidence from four countries
11:30-13:00, venue TBC

Organised by ICCCAD, ICAT and UNEP-DTU
Featuring Timo Leiter (panellist)
---
COP25 stocktake on pre-2020 implementation and ambition
15:00-18:00, UNFCCC plenary
Presentation on the status of mobilisation of climate finance. This event will be webcast. More information here.
Organised by UNFCCC secretariat (official COP25 agenda item)
Featuring Alina Averchenkova (keynote speaker)
---
Thursday 5 December
Advancing climate actions on resilient and sustainable agriculture: food chains for a 1.5°C net-zero world
11:30-13:00, San Pedro de Atacama in Hall 4
This event will look at how to increase ambition for climate action in food and agriculture value chains to deliver inclusive, resilient and sustainable systems.
Organised by FAO, A2R, Global Resilience Partnership and Marrakech Partnership for Global Climate Action
Featuring Kevin Adams (panellist)
---
How to measure climate resilience: starting with a framework and common principles
16:00-17:30, MDB Pavilion
Climate resilience metrics are needed to align financing flows with the climate resilience goals of the Paris Agreement, which calls for scaling up both the volume and the effectiveness of financing flows for climate resilience. Multilateral Development Banks and the International Development Finance Club (IDFC) have been jointly working on a technical paper that lays out a common framework and principles for developing climate resilience metrics.
Organised by Multilateral Development Banks and IDFC
Featuring Timo Leiter (panellist)
---
Friday 6 December

Scaling-up Paris Agreement implementation through climate legislation
10:15-11:30, Universidad Autónoma de Madrid Faculty of Law
Law and Governance Day 2019, EBRD panel
The panel will consider how to translate the Paris Agreement and the outcomes of Katowice and Madrid into innovative sectoral and cross-sectoral climate legislation that builds on good practices and lessons learned. What has been learned from national experiences with legal and regulatory instruments incentivising a low-carbon and climate-resilient transition and how can these be taken into account in emerging markets?
Chair: Vesselina Haralampieva (Senior Counsel, EBRD)
Presenters and discussants:
Markus Gehring (Professor, University of Cambridge / Lead Counsel, CISDL)
Cat Gulliver (Legal Officer, BEIS)
Alina Averchenkova (Distinguished Policy Fellow and Governance and Legislation Lead, Grantham Research Institute on Climate Change and the Environment)
Benoit Mayer (Assistant Professor, Chinese University of Hong Kong)
Barbara Janusz-Pawletta (Vice-Rector, International Cooperation, Kazakh-German University & UNESCO Chair, Kazakhstan).
---
Saturday 7 December
Climate justice and law in a climate emergency
15:00-16:30, official UNFCCC side-event, Room 4
Organised by the Climate Justice Program (ACJP) and Foundation for Sustainability
Featuring Joana Setzer (panellist)
Read flyer for this event
---
The role of legislation in implementing NDCs, increasing ambition and achieving carbon neutrality by 2050
16:45–18:15, official UNFCCC side-event, Hall 4, Room 3, Blue Zone

How can we get public and political support for climate and energy transition laws and how can we approach climate action in times of social crisis? Why is legislation important on the road to net-zero? What makes a law credible, effective and investable? This expert panel will discuss these questions drawing on the experiences of Chile, the EU, Germany, Spain and the UK. Hear the results of a new study on the attitudes of citizens towards the climate and energy transition legislation in Spain; latest developments on the net-zero framework in the EU and discussions on how to address climate concerns through the process of developing a new constitution in Chile.
Programme
16:45–16:55: Welcome by Alina Averchenkova: Global trends, challenges and opportunities around framework climate change and energy transition legislation
16:55–18:15: Panel discussion: Harnessing political and public support for ambitious climate and energy transition legislation. Experiences from the EU and Latin America
Melissa Mallega Acevedo, Advisor to Senator Alfonso de Urresti, Senate of Chile
Pilar Moraga, CR2 and University of Chile
Michael Bloss, Member of the European Parliament, Group of the Greens/European Free Alliance
Lara Lazaro, Senior Analyst, Elcano Royal Institute, Spain
José Lopez-Tafall Bascuñana, Director of Regulatory Affairs, ACCIONA
Hugo Lucas Porta, Head of the Regulatory Frameworks and Corporate Strategy for the Energy Transition Department at IDAE. Ministry for Ecological Transition, Spain.
Moderator: Alina Averchenkova, Grantham Research Institute, LSE
Organised by the Center for Climate Science and Resilience, Elcano Royal Institute and the Grantham Research Institute on Climate Change and the Environment
---
Monday 9 December

Global trends in climate legislation and litigation: enhancing resilience and adaptation
13:15-14:45, official UNFCCC side-event, Room 3
This event will focus on the Grantham Research Institute's annual review of global trends in climate change legislation and present new analysis exploring the role of national laws for local flood resilience and the interplay between adaptation laws and disaster risk reduction and management.
The event will feature:
Thematic presentation by Michal Nachmany, Policy Fellow, Grantham Research Institute
Andries Gryffroy, Member of Senate (Belgium) and Rapporteur to the Inter-Parliamentary Union's Standing Committee on Sustainable Development
Paola Vega, Congresswoman and Chair of the Environmental Committee, Parliament of Costa Rica
Veronica Gesse, Secretary of State of Energy for Santa Fe, Argentina and Under 2 Coalition
Jeremy Hewitt, Assistant Deputy Minister of the Climate Action Secretariat, British Columbia, Canada
Gabriel Kapka, UNFCCC Focal Point, Sierra Leone (tbc)
Moderator: Alina Averchenkova, Distinguished Policy Fellow, Grantham Research Institute
The event will be webcast at: https://join-emea.broadcast.skype.com/unfccc365.onmicrosoft.com/2ccbb99c5d8549afb3afb4eca14de579/en-US/
Download the flyer for this side event
---
Reimagining adaptation: opportunities to manage risk and build resilience in a warming world
14:30-18:00, UNFCCC Adaptation Pavilion
It is 2030 – COP36. The Sustainable Development Goals have been met. The Paris Agreement implemented. The world is successfully adapting to the climate crisis. But how does the adaptation of tomorrow differ to the adaptation of today? In this session, we will reimagine adaptation to meet the challenges of an interconnected world. A series of lightning talks and fire-starter remarks will set the scene and provide the impetus and inspiration for new ways of thinking about adaptation, followed by an interactive roundtable. What does international and transnational adaptation mean beyond the provision of finance?
Organised by SEI, ODI and IDDRI
Featuring Kevin Adams (organiser)
---
Wednesday 11 December
Knowledge management for climate finance institutions
9:00-10:30, MDB Pavilion
Addressing climate risks and meeting adaptation and development needs will require a new generation of knowledge management (KM) tools. Each region, country and organisation will have its own unique set of problems and solutions but across these levels – from global to local – KM initiatives and their stakeholders can learn from each other. In this session we will share experiences on topics including development finance, cross-border climate policy, climate adaptation in Africa, and country-level sustainable development and climate change action.
Led by ISDB/SEI
Featuring Kevin Adams (panellist)
---
Governing by the goals: do we need domestic climate laws?
11:30-13:00, Beneluz EIB Pavilion
Collective goals are fixed in the Paris Agreement and at regional level, like in the European Union. What is the added value of domestic climate laws? Do we need them? What can we learn from recent developments on the role of the legislator in relation to climate transition?
Organised by Université Saint-Louis Bruxelles
Featuring Alina Averchenkova (panellist)
---
Using finance for transformation
11:30 – 13:00, UNFCCC Resilience Lab
This session will explore the role of financial instruments in supporting transformational change. The event will feature a video introduction by Swenja Surminski , and the following pannelists:
Mohamed Beavogui, United Nations Assistant Secretary General and Director General, African Risk Capacity: The ARC Extreme Climate Facility
Evans Njewa, Malawi, Lead Finance Negotiator for the Least Developed Countries: How can financial instruments support transformational change?
Reinhard Mechler, IIASA: Finance for transformational risk management: towards a comprehensive principled approach
Rebecca Byrnes, Grantham Research Institute: Transformative finance and the role of the WIM*
Colin McQuistan, Practical Action: Technology and finance
Michal Nachmany will moderate the discussion
*Read the Grantham Research Institute's submission to the UNFCCC on the WIM Addressing the impacts of climate change through an effective Warsaw International Mechanism on Loss and Damage, here.
---
Solutions to scale up climate action in the Hindu Kush Himalaya
14:30 – 16:00, Cryosphere Pavilion

This interactive session will provide a platform for the dissemination of high-impact solutions that can deliver climate action in the Hindu Kush Himalayan (HKH) region at the speed and scale necessary.
Led by ICIMOD
Featuring Michal Nachmany (pannelist)
---
Thursday 12 December
National adaptation laws and policies: a global review
14:30-16:00, UNFCCC resilience Lab
This event will feature new research from the Grantham Research Institute on climate adaptation legislation and policies. The practitioner panel will discuss the following key questions: What are the main challenges in designing and implementing adaptation laws and policies? What are the dynamics between the national and sub-national levels with regards to climate policies – what are the information, regulation and money flows? Do we know enough to design good adaptation laws and policies? What are the knowledge gaps and how can we close them? How do we measure adaptation policies? And how do we design policies that 'fit' the monitoring and evaluation frameworks?
Organised by the Grantham Research Institute.
Moderated by Michal Nachmany and featuring:
Rebecca Byrnes,Policy Analyst at the Grantham Research Institute, LSE, and legal adviser to the LDC group
Timo Leiter, Doctoral researcher, Grantham Research institute, LSE
Andries Gryffroy, Member of Senate (Belgium), Rapporteur to the Inter-Parliamentary Union's Standing Committee on Sustainable Development, Covenant of Mayors ambassador to the European Committee of the Regions
Mamadou Ndong Touré, Technical adviser on climate change, Regions for sustainable development, Gossas, Senegal
Natalie Unterstell, Counsellor, Brazilian Presidential Forum on Climate Change, and director, Talanoa Solutions.
---
High-level event – Reaching net zero: learning from international experiences with climate legislation
17:00-19:00, Spain Pavilion
Confirmed speakers include:
COP25 host Teresa Ribera, Minister for Ecological Transition, Spain
Thani bin Ahmed Al Zeyoudi, Climate Change and Environment Minister, UAE
Gonzalo Muñoz, Chile's High-Level Climate Action Champion
Alina Averchenkova, Distinguished Policy Fellow, Grantham Research Institute on Climate Change and the Environment
Roberto Esmeral, Environment and Sustainable Development Vice Minister, Colombia
Monica Araya, Founder and Director, Costa Rica Limpia and Nivela.
Organised by Acciona and the Elcano Royal Institute
---
Environmental and social safeguards: climate finance, indigenous people and civil society
18:15-19:45, GCF Pavilion
The Independent Evaluation Unit of the Green Climate Fund (GCF) will facilitate a discussion of key areas related to environmental and social safeguards, based on its recent evaluations, including in the Forward-Looking Performance Review, and drawing insights from its evaluation of the GCF's Environmental and Social Safeguards and its Management System. This will be followed by a discussion and presentation of key findings of recent works by the other participants, such as the GCF's Active Observers of the Civil Society Organizations (CSOs), the Center for International Environmental Law (CIEL), Women Organizing for Change in Agriculture and Natural Resource Management (WOCAN), the Climate Investment Funds (CIFs) and the Center for International Forestry Research (CIFOR).
Organised by the Green Climate Fund Independent Evaluation Unit
Featuring Kevin Adams (panellist)
---
Post-COP25 event
COP25: Setting the stage for raising ambition in 2020
17 December 2019, 10.30 – 11.30am (London, UK time)
Fawcett House (Formerly Tower 2), Room 9.04, London School of Economics, London WC2A 2AZ

This event will be hosted by the Grantham Research Institute in London. A panel of speakers drawn from those who participated in the latest summit will share their reflections and insights on what progress was made. Registration for the event will open on 2 December. More details including panellists available here.
A live stream for this event will be available on the day.