COP24 UN Climate Change Conference 2018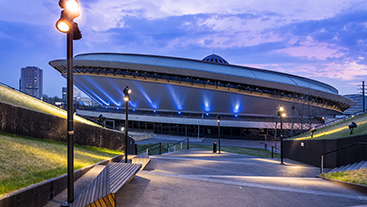 COP24, the 24th Session of the Conference of the Parties to the United Nations Framework Convention on Climate Change (UNFCCC), took place from 3–14 December 2018, in Katowice, Poland.
News and commentaries
Agreeing the Paris Rulebook: did COP24 deliver? Reflections from the Grantham Research Institute's Post-COP event
Isabella Neuweg, Patrick Curran, Rebecca Byrnes
The just transition comes of age – Nick Robins
Statment on the outcome of COP24 – Nicholas Stern
Shining the spotlight on human rights at COP24 and beyond
Joana Setzer, Annalisa Savaresi, Rebecca Byrnes
---
Post COP24 event
After COP 24, Katowice: have the rules to deliver on the Paris Agreement been agreed? 18 December 2018
---
Grantham Research Institute at COP24
Monday 3 December
Stakeholder workshop and networking event on enhancing the role of academia and improving knowledge sharing in capacity-building
Featuring: Alina Averchenkova (panellist)
---
Thursday 6 December
Making finance flows consistent
Featuring: Nick Robins (panellist)
---
Friday 7 December
Experiences with national and subnational climate laws: enhancing ambition
Featuring: Alina Averchenkova (speaker)
Implementation of non-state climate policies and targets
Featuring: Joana Setzer (panellist)
Climate Law and Governance Day 2018 symposium
The day will focus on litigation, justice finance and climate instruments, with dialogue, keynotes and parallel roundtable/panel sessions.
Grantham Research Institute event at the Law and Governance Day
Roundtable: Developments in climate law and policy reform – lessons learnt from the experiences in Europe, Latin America and the Pacific
Hosted by the Grantham Research Institute on Climate Change and the Environment and Climate Finance Group for Latin America and the Caribbean (GFLAC)
The future of climate litigation post-IPCC 1.5 report (Law and Governance Day)
Panel hosted by Greenpeace International, Center for International Environmental Law, Germanwatch and Climate Litigation Network
Featuring: Joana Setzer (speaker)
---
Saturday 8 December
Mobilizing climate-aligned investment roundtable
Organised by UNFCCC/Marrakech Partnership for Global Climate Action,
Featuring: Nick Robins (moderator)
---
Sunday 9 December
Energy Transition Commission report event
Featuring: Nick Stern (commissioner)
Parliamentary Meeting on the occasion of the United Nations Climate Change Conference (COP 24)
Organised jointly by the Inter-Parliamentary Union and the Polish Sejm, Krakow
Featuring: Alina Averchenkova (speaker)
---
Monday 10 December
UNFCCC roundtable on climate action and SDG 8 – just transition
Featuring: Nick Stern (keynote speaker) and Nick Robins (panellist)
Safeguarding our climate, advancing our society
Featuring: Nick Stern (keynote speaker)
UNFCCC high level ministerial dialogue on finance
Featuring: Nick Stern (address and moderator)
The investor agenda
Organised by PRI
Featuring: Nick Robins (moderator)
Third high level ministerial dialogue on climate finance
Featuring: Nick Robins (moderator)
Financing for sustainable urban infrastructure, coalition on urban transitions
Nick Stern (keynote speaker and panellist)
---
Tuesday 11 December
Grantham Research Institute event
Financing an inclusive green economy transition
Hosted by the Grantham Research Institute and the European Bank for Reconstruction and Development
KEI KACCC side event – Adapting together: refining climate change adaptation governance
Featuring: Michal Nachmany (panellist)
Grantham Research Institute side event
Legislating on climate change: An assessment of experiences and impacts of climate and energy laws
Hosted by the Grantham Research Institute, Government of Chile and the Inter-Parliamentary Union
WWF finance panel
Featuring: Nick Robins (panellist)
---