Investing in a just transition - global project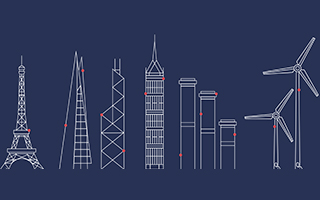 Project objectives & activities
Launched in February 2018, the project links investors to the broad array of policy, place-based, community, labour and business efforts to deliver a just transition and explore ways of empowering community and labour groups to effectively engage with investors. It provides a resource for leading investor initiatives and is laying the foundations for long-term action by investors and others to ensure that the climate transition contributes to the wider Sustainable Development Goals.
At the global level the project has three initial main activities:
Explore the strategic case for investor action on the just transition in terms of factors such as risk, opportunity and investor responsibility.
Produce draft guidance for investors and the just transition, based on emerging practice, covering aspects such as shareholder engagement, capital allocation and policy dialogue. The final guidance will be presented at the COP24 climate conference in December 2018.
Generate recommendations for policy, market and community-level approaches that identify and enable effective investor contributions to the just transition.
Investors can sign a statement of support for the just transition here.
Project delivery and funding
The Investing in a Just Transition project is being delivered in partnership with the Principles for Responsible Investment (PRI) and the International Trade Union Confederation (ITUC).
The project is funded by the PRI and the Surdna Foundation in the United States.
Publications
Towards a Just Transition Finance Roadmap for India: Laying the foundations for practical action
Suranjali Tandon, Annapurna Mitra and Nick Robins
July 2021
Why a just transition is crucial for effective climate action
Nick Robins and James Rydge
September 2019
Investing in a just transition: Why investors need to integrate a social dimension into their climate strategies and how they could take action
Nick Robins, Vonda Brunsting and David Wood
June 2018
Climate change and the just transition – A guide for investor action
The finance edition of the Investor Guide to Climate Change and the Just Transition was released in December 2018.
A statement of investor support which investors can sign, can be found here: https://www.tfaforms.com/4694571
Commentaries
The just transition: the emerging agenda for Europe's investors
Nick Robins and William Irwin
August 2018
Why financing a just transition is the next frontier in responsible investing
Fiona Reynolds, CEO, Principles for Responsible Investment and Sharan Burrow, General Secretary, International Trade Union Confederation
December 2018
The just transition comes of age
Nick Robins
December 2018