UK export opportunities in the low-carbon economy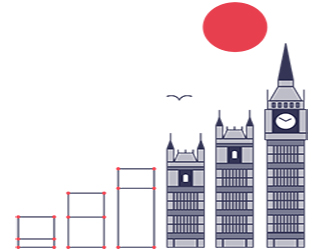 This policy brief outlines the opportunities and threats to trade in low-carbon goods and services in the UK.
Headline issues
UK firms must be able to compete in the low-carbon global economy of the future.
The UK is currently devising an Industrial Strategy that aims to cultivate world-leading sectors that encourage trade and investment. Low-carbon exports must be a part of this.
As countries implement their Paris pledges, there will be expanding export opportunities for the UK and other countries for low-carbon goods and services – a market potentially worth £1.0–1.8 trillion a year by 2030.
The UK's current strengths lie in high-value services and areas where it is an effective low-carbon innovator such as electric motors, electricity distribution and domestic appliances.
Threats to the UK's current areas of comparative advantage come from cleaner competitors such as Germany and Japan.
Recommendations
There are six steps the government can take now to help UK firms become global leaders in low-carbon trade:
The Department for Business, Energy and Industrial Strategy (BEIS) should make low-carbon research, innovation and skills a cross-cutting issue of the Industrial Strategy, in order to cultivate world-leading sectors that encourage trade and investment.
BEIS should devise an effective Clean Growth Plan, consistent with the fifth carbon budget, which allows UK firms to develop expertise for the low-carbon economy, exploit 'home market effects' and become competitive in the global marketplace.
BEIS needs to carry out more analysis on low-carbon services and assess the opportunities for leveraging the UK's existing advantage in high-value services.
The Department for International Trade (DIT) should make low-carbon goods and, in particular, services a cornerstone of the UK's international trade strategy post-Brexit.
The DIT should secure a strong plurilateral Environmental Goods Agreement (EGA) to support free trade in low-carbon goods, complemented by bilateral deals on key sectors not covered by EGA.
The Foreign and Commonwealth Office, Department for International Development and BEIS are implementing the UK's commitment to help developing countries in their low-carbon transition. Their efforts could be coordinated with those of the DIT to advance that transition and create new low-carbon markets.
The analysis in this brief builds on discussions from an ESRC-sponsored workshop on how the UK can capitalise on global opportunities for low-carbon goods and services. Held in London in March 2017, the workshop was attended by government and business stakeholders.