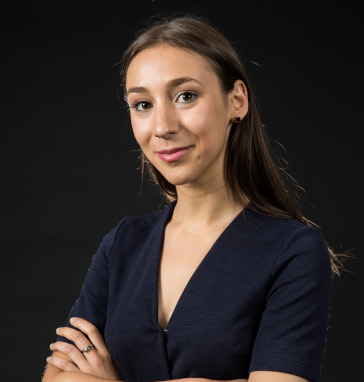 About
Julie Segal leads a climate finance policy program at Environmental Defence Canada, where she advances climate-related financial policy and regulation.
She previously managed a portfolio of impact investments at the McConnell Foundation, where she invested in projects with positive impacts for Indigenous reconciliation and a just climate transition. She has won national and global awards for her work integrating environmental justice into sustainable finance, including winning First Prize Paper in the Ethics & Trust in Finance Global Prize. She writes about climate finance in the media, contributes to youth- and community-led environmental groups, and advises foundations on strategies for impact investing. Julie completed a Bachelor of Commerce at McGill University.
Background
Julie works on financial regulation for climate and environmental justice. She published an award-winning paper outlining how climate-related risk disclosure unfairly disadvantages the regions most vulnerable to climate change. Julie co-authored a policy roadmap to align Canada with a sustainable financial system. She advised on the Climate-Aligned Finance Act in the Canadian Senate. She has contributed to global discussions on climate finance, including by engaging with Canadian parliament and the United Nations. Julie joins the LSE as a Visiting Fellow on Just Transition.
Research interests
Financial policy and regulation
Climate finance under the UNFCCC
Environmental justice, climate justice, and just transition
Labour and Indigenous rights
Climate-resilient transition
News
In this commentary, Julie Segal explores the challenges and opportunities of aligning investments with climate change mitigation and adaptation goals, as outlined in Article 2.1(c) of the Paris Agreement. Read more