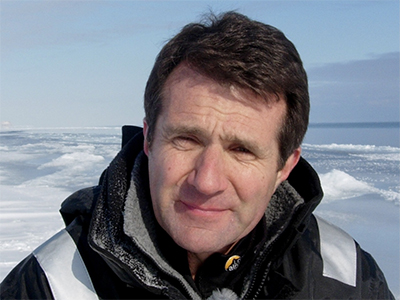 About
After nearly forty years as a correspondent for BBC News, David Shukman is now working as an independent consultant, writer and broadcaster. Throughout his career, he has focused on explaining complex questions to the widest possible audiences.
Background
David began in journalism while studying for a BA in Geography at the University of Durham, later working in local newspapers and then the BBC in 1983. He reported from Northern Ireland during The Troubles, worked as Defence Correspondent and then Europe Correspondent, based in Brussels. He went on to lead the BBC's coverage of climate change and other environmental issues, first as Environment & Science Correspondent from 2003-2012 and then as the BBC's first Science Editor from 2012-2021. David set out to help the public understand the state of climate science, the impacts of climate change and possible solutions, with broadcasts from as far afield as the Antarctic and the Amazon. David has led assignments to more than 100 countries and his reports were regularly published on all the BBC's main news outlets in the UK and worldwide.
Research interests
the response of the corporate sector to climate change and other environmental threats and the development of metrics to distinguish genuine action from greenwashing
the presentation of climate science and the public's perceptions of it
the politics surrounding inequalities in climate impacts.
News
The Grantham Research Institute on Climate Change and the Environment is pleased to announce the appointment of David Shukman as... Read more