The Trump Administration's proposed replacement for the Clean Power Plan is unfair and increases climate change risks around the world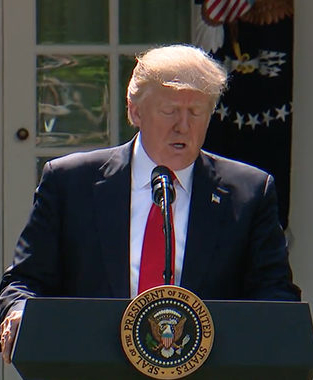 Commenting on the publication today (21 August 2018) of the Trump Administration's alternative to President Obama's Clean Power Plan, Bob Ward, policy and communications director at the Grantham Research Institute on Climate Change and the Environment at the London School of Economics and Political Science, said:
"This proposal by the Environmental Protection Agency for a new Affordable Clean Energy rule is wholly inadequate and confirms suspicions outside the United States that President Trump has a policy of inaction on climate change, which increases serious risks to the lives and livelihoods not just of Americans but of people all around the world. The latest estimates by the United States Energy Administration already indicate that annual emissions of carbon dioxide from the United States are due to start rising next year. The proposed rule would mean much weaker targets for emissions reductions than the Clean Power Plan put forward by President Obama. It also fails to recognise that across the United States natural gas and renewable energy now provide cheaper and cleaner power than coal.
"The information distributed by the Environmental Protection Agency today is misleading because it claims that the United States 'leads the world in reducing CO2 emissions' with a reduction of 14 per cent between 2005 and 2017 from energy. In fact, over the same period the UK cut its emissions of carbon dioxide by nearly 34 per cent.
"President Trump announced last year his intention to withdraw the United States from the Paris Agreement on climate change because he thought it was unfair. But the United States is still the second largest emitter of greenhouse gases, and President Trump's failure to tackle climate change is deeply unfair to current and future generations of Americans and people around the world. I hope that States, cities, companies and communities will reject this feeble plan and force President Trump to face up to his responsibilities for protecting men, women and children against the risks of climate change."
For more information about this media release, please contact Bob Ward on +44 (0) 7811 320346 or r.e.ward@lse.ac.uk