The great tamasha of India's environmental politics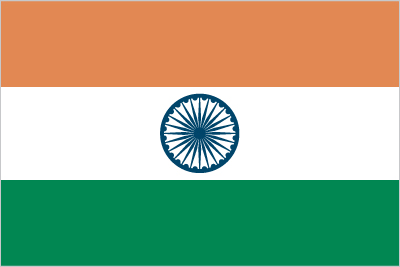 Jairam Ramesh, former Minister of State for Environment and Forests in India, launched his book (Green Signals: Ecology, growth, and democracy in India) at the LSE last month. Maria Carvalho writes that India can meet environmental targets and reduce poverty at the same time, but it must overcome significant hurdles to do so.
There is a hilarious political satirical show on India's NDTV network called the 'the Great Tamasha' – in which Indian politicians are caricaturised into papier-mâché puppets that engage in circular political debates. In hindi, tamasha refers to a grand show or performance, or huge fuss or commotion – both painfully apt terms to describe the drama of Indian politicking.
I fully expected the Great Tamasha when Jairam Ramesh, a former Minister of State for Environment and Forests, came to speak at the LSE. But Ramesh brought more candidness than commotion to the event.
The book documents his experiences at the heart of environmental policy in India – a time that was not short on "debates, struggles, challenge and obstacles". Ramesh made clear from the start that attempting to bring environmental considerations into mainstream decision-making process in India was no easy task. The Indian government has tended to insist that developed countries take on the burden of climate change mitigation, while developing countries – India included – push on with economic growth.
Ramesh was quick to concede that he once believed the burden of climate change lay squarely with the developed world. But, upon taking office as Minister of Environment and Forests, he quickly became attuned to the threat environmental matters pose to future growth and prosperity. Mining leads to erosion – displacing local communities and ruining ecological systems. Reduced meltwater from glaciers threatens river systems and hydro-power. Changing rainfall patterns threaten agriculture. In India, environmental risks threaten GDP and food security. Lives are on the line. And we have barely scratched the surface yet.
Steps forward
The social consequences of environmental risks are huge. Ramesh emphasised the political imperative for the Indian government to act. India has so far approved eight national missions for climate change mitigation and adaptation, with four more being proposed. These missions range from protecting ecological systems (forest cover, habitats, the Himalayan ecosystem, and coastal resources); health and livelihoods (water, agriculture, and health); and energy security (through solar power, energy efficiency, wind and waste-to-energy). A dedicated research fund is also being used to help innovate and deploy green technological solutions.
These national missions highlight the number of co-benefits that can be achieved in the pursuit of environmental goals. In tackling climate change, India can promote economic development, reduce pollution, reduce the risk of malaria, improve energy security and reach out to the 21% that still lack access to electricity. Investing in a low-carbon pathway will also provide new opportunities for industry through the innovation, manufacturing and deployment of green technologies.
India can meet environmental targets and reduce poverty. The two go hand in hand.
However, there remain difficulties in executing these missions. Whilst they have been set at the national level, the missions are realised at state and local, or 'panchayati', levels. How they are executed locally is dependent on political will, institutional capacity, and alignment of environment with economic and social interests. Success will vary from state to state.
Ramesh is optimistic that environmental governance can be achieved by local actors. For instance, the growing popularity of micro-finance is being used to sell solar lanterns, water heating and low-carbon biomass cooking stoves. This not only provides low-cost and sustainable energy access to poor communities, but it also provides business opportunities to the poor.
Electricity for all
Ramesh made a strong case for decentralised renewable energy technologies in the mission to provide 'electricity for all'. He argued that they provide more scope for poverty reduction than a centralised energy generation and transmission infrastructure. Decentralised renewables also have a comparatively lower fiscal cost for governments. In reducing the dependence on centralised and large scale fossil fuel generation, the cost of energy subsidies – through generation and transmission – will decrease.
Nevertheless, Ramesh points out certain hard truths that India – and the international community – will have to face. Not least the fact that India still needs to industrialise to provide economic growth for its burgeoning population, which is projected to increase by 500 million by 2050.
Although India is planning to expand renewable energy capacity five-fold by 2022, it still has no plans to curb coal consumption. Coal consumption is likely to grow four fold, and India will become the second largest greenhouse gas (GHG) emissions polluter, by 2040. Unlike China, which has pledged to peak its coal consumption by 2020, Ramesh imagines that the best India can do is to plateau its coal consumption after 2020.
India in Paris
The continued trade-off between economic, social and environmental imperatives will continue to challenge India both nationally and internationally. India's pledges ahead of the 21st Conference of Parties (COP21) in Paris next month look particularly out of step with other countries' efforts.
Ramesh has an interesting analogy. The negotiations in Paris may not be too dissimilar to a fixed cricket match: as countries, including India, have submitted their Intended Nationally Determined Contributions (INDCs) ahead of December. We already know that the cumulative total of countries pledges to curb emissions will only get us halfway to meeting the 2°C target.
But the show must go on, and the outcomes of Paris are far from certain. These climate talks are crucial and countries must support each other in meeting their own targets – through financial, technological and institutional support.
The real test will come after Paris, when India can demonstrate how to use both international and national pledged resources to meet its own commitments. Going back to Ramesh's experience as India's Environmental Minister, one can only say, "Let the great tamasha begin."