Green jobs can boost recovery and help deliver "levelling-up"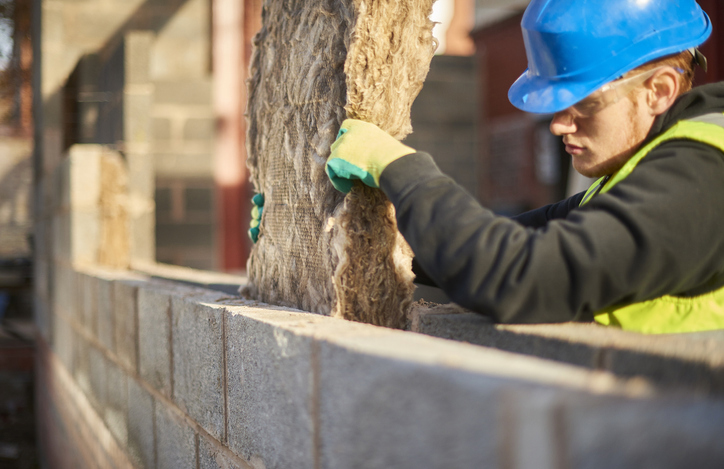 New report focuses on six key areas that should be at heart of a sustainable recovery plan
Green jobs should be at the heart of the Covid-19 recovery to ensure long-term growth, according to a new report from the London School of Economics and Political Science.
Investing in jobs that will help the UK meet its net-zero carbon emissions target for 2050 will also help to deliver the government's "levelling-up" agenda, creating work across the country in the near term and setting the groundwork for sustainable and resilient longer-term economic growth, the authors say.
The report – Jobs for a strong and sustainable recovery from Covid-19 – which is published today by the Centre for Economic Performance (CEP) and the Grantham Research Institute on Climate Change and the Environment, both at LSE – suggests that tens of thousands of jobs could be created this way.
The authors set out six key areas, where government investment could create jobs and advance the fight against climate change:
Energy efficiency in buildings
Natural capital projects
Active travel equipment and infrastructure, such as bicycles and cycle lanes
Renewable power generation, distribution and storage
Electric vehicle production and charging infrastructure
Carbon capture, use and storage, and blue and green hydrogen production
The authors add that there will also be longer-term employment and growth benefits as global demand for cleaner and more environmentally-friendly products and technologies is set to increase rapidly. And they demonstrate that the UK already has manufacturing strengths in a number of green technologies, including making parts for wind turbines.
The report recommends that investments that create jobs in the short term should be complemented by investments, policies and incentives for building innovation and skills to meet these longer-term challenges.
Report co-author Sam Unsworth, policy analyst at the Grantham Research Institute, said: "There is an urgent and immediate demand for labour-intensive and hence job-creating investments that will address large-scale unemployment triggered by the Covid-19 crisis. The job-creating investments we set out in our report are key to meeting net-zero greenhouse gas emissions by 2050.
"These investments are complementary to each other since they are likely to create near-term employment opportunities across a number of regions, supporting a UK-wide recovery from Covid-19 and helping to prevent places from being left behind."
Anna Valero, ESRC Innovation Fellow at the Centre for Economic Performance and report co-author, said: "Looking beyond the immediate crisis, the transition to a green economy offers extraordinary opportunities for sustainable, resilient and more inclusive growth. With global demand for cleaner and more environmentally-friendly products and technologies set to increase rapidly in the coming decades, countries that take early action to develop green innovation and production capabilities are likely to reap significant growth benefits.
"The UK's future economic, social and environmental prosperity will be shaped in large part by how it deals with, and recovers from, the impact of Covid-19. Our work highlights the opportunity for the UK to 'build back better' from the crisis."
The full report is part of the CEP's Covid-19 analysis series. It is available here: Jobs for a strong and sustainable recovery from Covid-19.
Notes to editors
The Centre for Economic Performance (CEP) is an independent research centre based at the London School of Economics and Political Science. Its members are from the LSE and a wide range of universities within the UK and around the world. www.cep.lse.ac.uk
The Grantham Research Institute on Climate Change and the Environment was established by the London School of Economics and Political Science in 2008 to create a world-leading centre for policy-relevant research and training on climate change and the environment, bringing together international expertise on economics, finance, geography, the environment, international development and political economy.
The CEP Covid-19 analysis series provides evidence-based briefings on the economic and social policy issues arising from the Covid-19 pandemic.
The Centre for Economic Performance is part-funded by the Economic and Social Research Council, part of UK Research and Innovation (UKRI) https://esrc.ukri.org/ https://www.ukri.org/

About the authors
Sam Unsworth is a policy analyst at the Grantham Research Institute: s.unsworth@lse.ac.uk
Pia Andres is a PhD student at the Grantham Research Institute: P.Andres@lse.ac.uk
Giorgia Cecchinato is a PhD student in the LSE's Department of Geography and the Environment: G.G.Cecchinato@lse.ac.uk
Penny Mealy is a research fellow at SoDa Labs, Monash University and is also affiliated with the Institute for New Economic Thinking at the Oxford Martin School and the Oxford Smith School of Enterprise and Environment: penny.mealy@monash.edu
Charlotte Taylor is a policy analyst at the Grantham Research Institute: C.A.Taylor@lse.ac.uk
Anna Valero is ESRC Innovation Fellow at the Centre for Economic Performance: a.a.Sivropoulos-Valero@lse.ac.uk
6. For more information contact:
Niamh Brannigan, media relations manager, GRI: n.brannigan@lse.ac.uk
Helen Ward, communications manager, CEP: 07970 254872, h.ward1@lse.ac.uk
Romesh Vaitilingam, press and public relations, CEP: romesh@vaitilingam.com