Danae Kyriakopoulou joins WEF's 2022 class of Young Global Leaders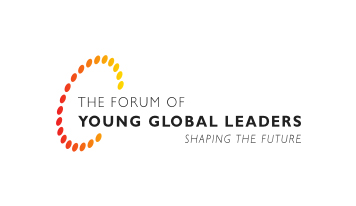 Danae Kyriakopoulou, a Senior Policy Fellow at the Grantham Research Institute, has been selected as one of the World Economic Forum's 2022 class of Young Global Leaders. 110 of the world's most driven researchers, innovative entrepreneurs, activists and promising political leaders under the age of 40 were selected for the Class of 2022.
The Forum of Young Global Leaders was founded in 2005 by Klaus Schwab, Founder and Executive Chairman of the World Economic Forum, to help shape future leaders who are equipped to both take responsibility for creating a more sustainable and inclusive world, and to address its increasingly complex and interrelated challenges. Members of the Forum take part in a three-year leadership development programme that will help them reach their next level of impact. The programme offers executive education courses, expeditions and opportunities to collaborate and test ideas with a trusted network of peers.
In announcing the new class of 2022 Mariah Levin, Head of the Forum of Young Global Leaders, said:
"The leaders celebrated today have demonstrated exceptional ingenuity and vision across their fields. While they represent diverse sectors, regions and issue areas, they are united in their commitment to lead towards a more inclusive and sustainable world,"
Danae Kyriakopoulou was selected as part of the Academia/Think-tank category. She currently leads the Institute's policy work on climate and economic development. From 2016 to 2021, Danae was the Chief Economist and Director of Research of the Official Monetary and Financial Institution Forum (OMFIF). Danae has also held roles in various sustainability industry initiatives.