American scientists and politicians attempt to overcome climate change denial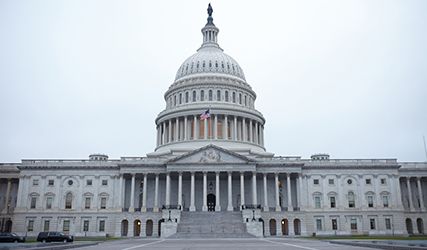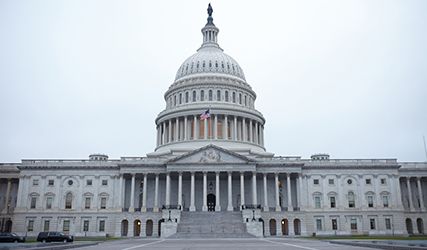 American climate researchers are today signalling their willingness to try even harder to warn Congress about the growing threat to families and businesses from shifts in extreme weather, rising sea levels and other impacts of rising greenhouse gas levels in the atmosphere.
Prominent climate scientists, including Michael Mann, Kate Marvel and Kathie Dello, are taking part in a session on 'Communicating Climate Change: Informing Politicians and Policy Makers' at the Fall Meeting of the American Geophysical Union in Washington DC.
I am co-convening the session with Don Wuebbles, Bud Ward and Susan Joy Hassol to allow climate scientists to discuss their experiences of engaging with politicians at national and local level.
I have been impressed with the determination that American climate scientists still possess to interact with federal policymaking, despite a ridiculously unscientific and reckless approach to climate change among many politicians in the White House and Congress.
Over the past few weeks, President Trump and his allies have attempted to dismiss the second volume of the Fourth National Climate Assessment, which rigorously and comprehensively documents how climate change is affecting millions of lives and livelihoods across the United States.
President Trump has shown repeatedly that he is hopelessly misinformed about climate change and seems determined to avoid seeking expert advice about the issue. His stated justification for seeking to withdrawal from the Paris Agreement was a laughably inaccurate and misleading report on the economics of climate change.
In Congress, most Republicans have been engaged in a systematic denial of the scientific evidence on climate change, attempting the stop the American people from learning the truth in order to promote an extreme political ideology instead of the best interests of the families and businesses that they are supposed to represent.
There has been no more shocking display of the campaign to mislead the American people than the chairmanship of the House Committee on Science, Space and Technology by Lamar Smith, the Republican Congressman from Texas.
Congressman Smith has used his tenure to carry out a witch-hunt against climate scientists, seeking to harass and discredit federally-funded researchers at bodies such as the National Oceanic and Atmospheric Administration.
His collection of propaganda against climate scientists even included a fake news article by a reporter at 'The Mail on Sunday', a UK newspaper which promotes climate change denial.
Fortunately, Congressman Smith is retiring from the House in January and is likely to be replaced as chair of the Committee by the current Ranking Member, Congresswoman Eddie Bernice Johnson.
Congresswoman Johnson has made admirable efforts to stand up for climate scientists during Committee hearings that have exposed the blatantly partisan agenda of Congressman Smith's chairmanship.
Ahead of today's session, I invited Congresswoman Johnson to provide some written remarks of support. Her excellent statement, calling for climate scientists to renew their engagements with the new House in January, can be accessed from 5pm Eastern Standard Time on 10 December.
I hope that American climate scientists will respond enthusiastically to her invitation and will continue their fight to help Americans families and businesses to learn the truth about climate change, despite the campaign of denial and deceit by the White House. The scientists have the strong support of their counterparts in the UK and around the world.
I also hope that more Republicans will abandon their unscientific position on climate change. One of the other speakers in today's session, Jerry Taylor, the President of the Niskanen Center, will present an enlightened view from the centre-right of American politics, which is based on accepting the evidence and seeking responsible and effective ways to tackle climate change.
Democrat politicians, such as Congresswoman Johnson and Senator Sheldon Whitehouse, have demonstrated real leadership on climate change, showing that they understand how it threatens the well-being and prosperity of the American people.
But if the United States Congress is to shed its reputation for feebleness on this issue, a bipartisan consensus needs to emerge that accepts the science of climate change and re-frames the debate so that it is stops being a false argument over whether there is a problem, but instead becomes an informed and vigorous competition between Democrats and Republicans to create the most effective solutions.
Bob Ward is policy and communications director at the Grantham Research Institute on Climate Change and the Environment and the ESRC Centre for Climate Change Economics and Policy at the London School of Economics and Political Science.