London Climate Action Week 2019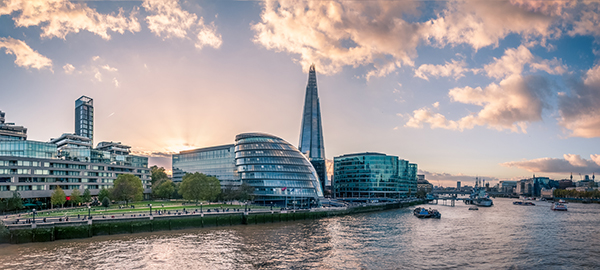 The Mayor of London's first ever London Climate Action Week will be held from 1–8 July. The week will bring together London's climate expertise and talent from across sectors to run events in the city focused on taking local, national and international action. These events will highlight the scaling up of practical solutions and identify new solutions to help cut carbon emissions to keep global temperature increases within 1.5°C and support the Paris Agreement.
As part of the Week the Grantham Research Institute at LSE will be running the following four events:
How climate-resilient are London's businesses?
3 July 2019, 9–11.30am
London's Living Room, City Hall, The Queen's Walk, London SE1 2AA
This business roundtable event explores what climate risk means for businesses in London. Exploring current knowledge about risks and opportunities, participants will revisit the business case for ensuring climate-resilient investment in buildings and infrastructure. Companies and sectoral organisations will share their experiences and explain what challenges exist. The discussion will help to inform the Business and Industry chapter of the Third UK Climate Change Risk Assessment (CCRA3). This event is jointly run by the London Climate Change Partnership and the Grantham Research Institute at LSE. Read more
Prospering from climate-resilient growth in cities
3 July 2019, 2pm–5pm
City Hall, The Queen's Walk, London SE1 2AA
This event will highlight the critical importance of adaptation and resilience to sustainable economic development and growth in cities. Jointly hosted by the Grantham Research Institute at LSE, the ESRC Place-based Climate Action Network (PCAN), Willis Towers Watson, and the London Climate Change Partnership (LCCP), it will provide an opportunity for discussion between representatives from national and local government and their agencies, businesses, academia and NGOs. Read more
Financing an inclusive and just transition to a net zero economy
3 July 2019, 1pm–3pm
SOAS Centre for Sustainable Finance, SOAS University of London, Alumni Lecture Theatre, Paul Webley Wing, London WC1H 0XG
This event is now fully booked

This event will seek to address the issue of how finance can accelerate positive change on climate action in the real economy. The event will bring together experts in business, finance, just transition, energy transition, resilience, organised labour and geopolitics. It will be jointly run by E3G, the SOAS Centre for Sustainable Finance and the Grantham Research Institute at LSE. Read more
Are courts the new crucible for climate justice?
4 July 2019, 9.15am–12.30pm
Fawcett House (Formerly Tower 2), Room 9.04, London School of Economics, WC2A 2AZ
This event is now fully booked

This event will provide rare insights from prominent figures involved directly in landmark judgements and cases on climate change and air pollution reached in Pakistan, Brazil, the Netherlands, India and the UK, which are inspiring action elsewhere. It also reflects on the challenge to traditional politics and development models as the climate crisis unfolds. The event is organised by GLOBE International with the Grantham Research Institute at LSE, ClientEarth, E3G and the Asian Development Bank. Read more
General Counsels Leading the Net Zero Carbon Transition
Thursday 04 July 2019, 12:30pm to 6:00pm
London School of Economics
This event will provide participants with the most up to date scientific, economic and financial analysis of climate change, together with insights from lawyers working on the frontline of climate change. The afternoon conference will explore how General Counsels' roles and responsibilities are evolving in response to climate change, including compliance and risk management, contracting and supply chains, risk reporting (with a particular focus on the recommendations of the Task Force on Climate-related Financial Disclosures), and advising the board and its committees on the legal implications of strategy, financial planning and capex decisions. The conference will equip participants with skills and practical tools to lead the transition to a net zero carbon economy and climate-resilient world within their company and across their value networks.
---
All the above events are free to attend but booking is required and some events may be by invite only.

Check out details of other events being held as part of London Climate Action Week