Financial markets: climate risk management and asset pricing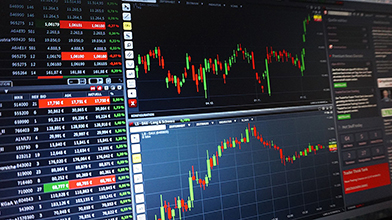 This work is examining the ways that financial markets and bank lenders can integrate climate change risks and performance in order to allocate capital in an optimal fashion.
Work focuses include:
How climate metrics and disclosure of climate risks can improve capital allocation in financial markets.
The link between the environmental performance of assets and their credit quality.
Why is this work important?
Financial markets must integrate climate risks in capital allocation. Climate-related information is becoming more accessible through the development of environmental and social metrics that assess firm-level exposure, including by the Transition Pathway Initiative at the Grantham Research Institute. This is progressing in both the areas of bonds and equities, and the Sustainable Finance group's work will support this further.
This work considers the materiality of climate change risks and corporate climate risk disclosure, including risks from future climate regulations and physical risks in assessing the current political commitment to low-carbon policies, and asset-pricing and risk management.
Publications
Sustainable finance in troubling times: five actions to prevent market turbulence turning into a crisis
An assessment of climate action by high-carbon global corporations
Comovement and the financialization of commodities
Commentaries