Why is net zero so important in the fight against climate change?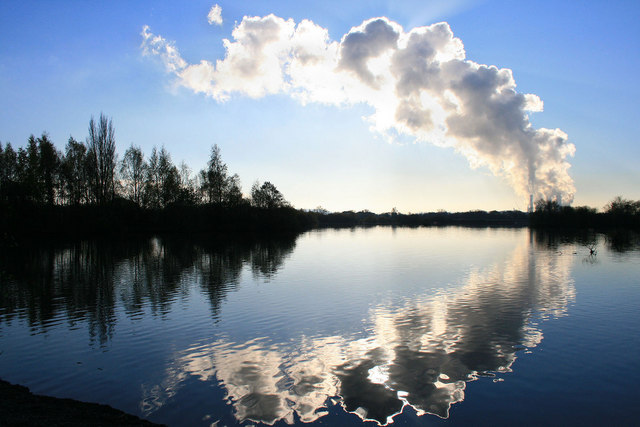 What is net zero and why is it needed?
The term 'net zero' refers to the target of reducing the greenhouse gas emissions that cause global warming to zero by balancing the amount released into the atmosphere with the amount removed and stored by carbon sinks. This is also described as 'carbon neutrality' or 'climate neutrality'.
The Intergovernmental Panel on Climate Change (IPCC) stated in 2018 that the world needs to reach net zero by around 2050 if it is to meet the Paris Agreement target of limiting global warming to 1.5°C. The 2050 deadline was subsequently included in the Glasgow Climate Pact agreed at COP26 in 2021. Parties signed up to the Pact recognise that "limiting global warming to 1.5°C requires rapid, deep and sustained reductions in global greenhouse gas emissions, including reducing global carbon dioxide emissions … to net zero around mid-century".
Governments are increasingly accepting that net zero targets need to be included in their Nationally Determined Contributions (NDCs), and a growing number are legislating for net zero (see below). However, the United Nations Environment Programme's Emissions Gap Report of October 2022 found that, "In the best-case scenario, full implementation of conditional NDCs, plus additional net zero commitments, point to a 1.8°C rise [but] this scenario is currently not credible."
Achieving net zero through emissions abatement, negative emissions and offsetting
Getting to net zero requires significant abatement of greenhouse gas emissions across all sectors of the economy. For example, in the energy sector – the source of around three-quarters of emissions – switching from fossil fuels to renewables including wind and solar power to generate electricity is significantly reducing carbon dioxide emissions in many countries. To make deeper cuts in emissions, large-scale investment and innovation are needed, firstly to provide technologically-viable and economically-competitive alternatives to fossil-fuel-intensive technologies in sectors like heating and transport, and secondly to reduce emissions of greenhouse gases other than carbon dioxide (such as methane) from sectors like agriculture.
Abating emissions from some sectors – such as cement, aviation and shipping – is currently difficult and expensive and it is unlikely they will be reduced to zero in the timescale needed to meet the Paris Agreement temperature targets. Therefore, there will be 'residual' emissions and the equivalent amount of these will need to be removed from the atmosphere as 'negative emissions'. This can be done by offsetting from sectors such as land use and power, which have the potential to deploy greenhouse gas removal technologies, in order to achieve net zero across an economy. However, the technologies in question, which include Direct Air Capture (DAC) and Bioenergy with Carbon Capture and Storage (BECCS), are not yet proven at scale, can be expensive and energy-intensive, and have their own unwanted negative impacts.
Greenhouse gases can also be removed using nature-based solutions such as planting trees, and through land management changes to increase the amount of carbon sequestered into soil.
Governments may use international offsets to meet their own individual net zero targets. Offsets are used especially if it is difficult for the country to reduce some of its own territorial emissions: for example if, like Norway, it has a large oil and gas industry. Buying offsets allows a country to invest in an emissions reduction project outside its borders but is sometimes criticised for 'moving the problem elsewhere' and in some countries there is poor governance of offsets.
Because of the limits to negative emissions technologies and the criticisms of offsetting, climate scientists stress the need to focus on abating domestic emissions as the primary way to bring emissions to net zero and thus avoid dangerous climate change.
Who is setting net zero laws and targets?
National governments
The Net Zero Tracker's 2022 Stocktake Report finds that 128 countries and territories have some sort of net zero target. In 2019 the United Kingdom became the first major economy to legislate for net zero (by 2050), following guidance from the UK's independent advisory body, the Climate Change Committee, which stressed that a net zero target was essential for the country to meet its commitments to the Paris Agreement goals.
Of the world's biggest emitters, China in 2020 committed to achieving 'climate neutrality' by 2060 – a crucial pledge for enabling the world as a whole to limit temperature rise to 1.5 or 2°C. The European Union set out its bloc-wide net zero target for 2050 in its European Green Deal published in December 2019. The United States has also committed to net zero emissions by 2050 at the latest.
While the number of net zero laws is increasing, less positively the Net Zero Tracker highlights that more than 75% of national and sub-national governments are not transparent on whether they intend to use external offsetting to meet their targets.
Businesses and finance
Businesses and the financial sector are also making net zero commitments, and at an increasing pace. It is hoped that these actions – along with those from cities and regions – will both directly contribute to meeting the Paris goals and influence national governments to commit more to reducing emissions.
Under the umbrella of the UN's Race to Zero campaign, more than 450 institutions including banks, insurers and investors, responsible for over US$130 trillion of private finance assets, have committed to net zero targets through the Glasgow Financial Alliance for Net Zero (GFANZ). There are various initiatives to support the private sector in reducing its emissions in line with the Paris Agreement, for instance providing guidance on setting credible pledges, and criteria against which to monitor progress, highlight gaps and hold organisations to account. These include UN guidance for 'non-state entities' (including businesses and cities), the Science Based Targets initiative (SBTi), the Transition Pathway Initiative (TPI), and Climate Action 100+.
Cities and regions
Individual cities and regions are also setting net zero targets. Cities are taking independent action to reduce emissions (e.g. London has expanded its Ultra Low Emission Zone to become the largest zone of its kind in Europe), and they are also acting in coalitions. For example, more than 1,000 cities and local governments have joined the Cities Race to Zero to "raise climate ambition" and contribute to reaching the 2050 net zero target. Cities are home to more than half of the human population and in democracies their inhabitants can influence national policy with their voting choices; they make an outsized contribution to emissions; and they are likely to suffer acute climate impacts – so their role in climate action is very important.
This Explainer was written by Georgina Kyriacou with Josh Burke.