Making Use of Moral and Social Capital: faith communities and climate finance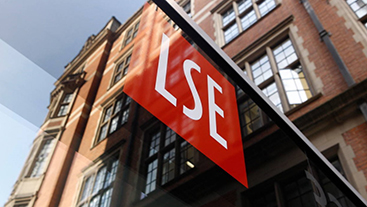 This online event will be a live discussion focused on climate finance and the role faith communities might play in global system change, both in the strategic use of their capital assets and their moral and social capital.
Speakers will outline the priorities and transition pathways required in our global financial system at the macro and micro levels to support and advance measures to combat climate change and reflect upon potential future opportunities for faith communities at all levels to contribute to the global emergency productively and strategically.
Speakers:
Loretta Minghella (@LMinghella) took up the role of First Church Estates Commissioner in November 2017. As the First Church Estates Commissioner, she is a member of the Church Commissioners' Board of Governors, the General Synod of the Church of England, and the Archbishops' Council. Her main duty is serving as Chair of the Assets Committee of the Church Commissioners which is responsible for stewardship of an investment portfolio of circa £8 billion. Formerly Chief Executive of Christian Aid between 2010-2017. A Lawyer by training with a career in financial regulation, Loretta was previously the Head of Enforcement Law, Policy and International Cooperation for the Financial Services Authority and former CEO of Financial Services Compensation Scheme. Loretta is a Non-Executive Director of the Banking Standards Board and is also Sarum Canon at Salisbury Cathedral.
Mohammed R. Kroessin is a development economist with 20 years' experience of working with Islamic development and financial institutions on strategies for sustainable development and social impact. He has formerly worked for Chambers of Commerce and the Centre for Enterprise in the UK, was Asst. CEO of Muslim Aid and is now heading Islamic Relief's Global Islamic Microfinance Unit. He holds a Masters in international political economy (Kent) and a Masters in development management (Westminster Business School). He has completed his PhD at the University of Birmingham on the political economy of Islamic finance. He previously was a research associate at the University of Birmingham, working on the DFID funded Religions & Development Research Programme, and a Visiting Research Fellow at Aston Business School where he focused on social entrepreneurship. He is currently a lecturer in Islamic Microfinance at the Frankfurt School of Finance Management.
Nick Robins (@NVJRobins1) is Professor in Practice for Sustainable Finance at the Grantham Research Institute at LSE. The focus of his work is on how to mobilise finance for a just transition, the role of central banks and regulators in achieving sustainable development and how the financial system can support the restoration of nature. From 2014 to 2018, Nick was co-director of UNEP's Inquiry into a Sustainable Financial System. Before this, he was head of the Climate Change Centre of Excellence at HSBC from 2007 to 2014. He has also worked at Henderson Global Investors, IIED and the European Commission. Nick is a board member of Investor Watch and a member of a number of advisory boards including Carbon Tracker, the Climate Bonds Initiative and CreditEnable.
Chair:
Robert Falkner (@robert_falkner) is Research Director of the Grantham Research Institute on Climate Change and the Environment.
This event is jointly hosted by:
The LSE Faith Centre (@LSEFaithCentre) runs innovative programmes and events promoting religious literacy and transformational interfaith leadership supporting students to explore, challenge and question religious differences. Its work extends beyond student programming to its public engagement with governments, universities and civil society groups to build global interreligious cohesion and understanding resourced by LSE's world class research.
The Grantham Research Institute on Climate Change and the Environment (@GRI_LSE) was established by the London School of Economics and Political Science in 2008 to create a world-leading centre for policy-relevant research and training on climate change and the environment, bringing together international expertise on economics, finance, geography, the environment, international development and political economy.