Biodiversity-related financial risks: Bridging the gap between central banks' [supervisory] expectations and financial institutions' realities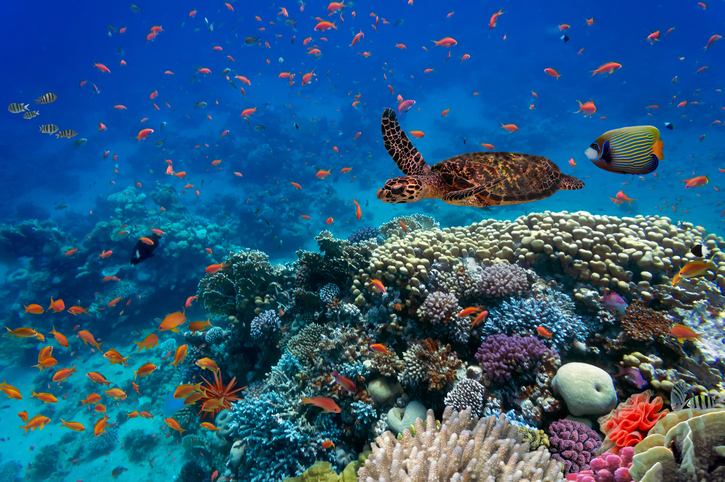 LSE INSPIRE and Organisation for Economic Cooperation and Development
Please note that the timings for this event are local (EST/GMT-5)
This event brings together a high-profile panel of international central banks and supervisors and representatives from the financial sector to discuss the implications of biodiversity loss for the financial system and the role that the financial sector can play to support the transition towards a nature-positive future. This session aims to bridge the gap between central banks and supervisors' expectations on reporting and disclosure of risks and constraints financial institutions may have in meeting these expectations and discuss avenues of moving forward despite these challenges.
How central banks can start assessing and setting supervisory expectations on biodiversity, and the need to include wider nature-related risks.
The transmission of nature-related risks through value chains within the real economy and create spill-over effects and feedback loops.
Approaches to assess transition risk, particularly, with respect to the global biodiversity framework which will hopefully come out of COP15.
The importance of globally systemically important biomes and the need for international cooperation between central banks to mitigate these risks. (localised vs global nature; reach of central banks across jurisdictions)
The implications for financial exclusion from integration of biodiversity-related risks into the prudential framework. (For example, financial institutions' exclusion of lending to sectors/regions highly dependent on ecosystem services.)
Challenges financial institutions face to understand exposure (physical risk) to and impact (transition risk) of their activities on biodiversity
Speakers line up
Moderator
Simon Dikau, Research Fellow at the LSE Grantham Research Institute, and Director of Research of INSPIRE.
Keynote Speaker:
Jo Tyndall, Director, Environment Directorate, OECD
Panellists:
Elena Almeida, Policy Analyst, LSE Grantham Research Institute – online
Eli Fenichel, Assistant Director for Natural Resource Economics and Accounting, White House Office of Science & Technology Policy
Hirotaka Hideshima, Counsellor on Global Strategy, Norinchukin Bank and Member of the Taskforce for Nature-related Financial Disclosure
William Oman, Economist, International Monetary Fund
Romain Svartzman, Research Economist, Banque de France
Jo Tyndall, Director, Environment Directorate, OECD
Following this event live via this link