Advances in climate law and governance - implementing the Paris Agreement worldwide (COP23 side event)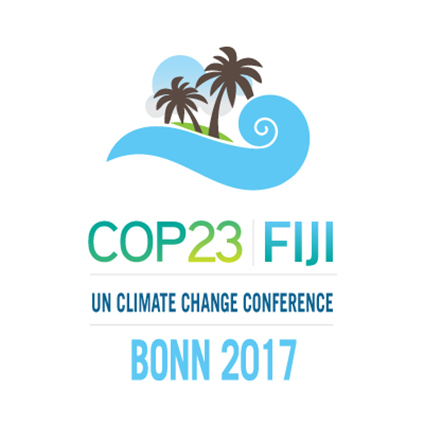 Hosts:
Centre for International Sustainable Development Law (CISDL), McGill University / University of Cambridge and the Grantham Research Institute on Climate Change and the Environment, LSE, with GODAN
If you are not able to attend the event in person a live stream will be provided by UNFCCC shortly before the event commencement time.
Description:

Implementing the Paris Agreement requires innovative legal tools and governance framework solutions, with highly climate vulnerable countries meriting special dedicated attention and support.
Across key countries, this discussion with legal experts will share insights on challenges, good practice and lessons in legal and institutional reform to strengthen climate mitigation, resilience and finance, and build capacity for climate law and policy solutions.
Partners will highlight global trends on climate legislation and gaps to be bridged to implement NDCs. Debate will identify ways to ensure positive impacts of legislation, including effective parliamentary oversight. Findings of the Climate Law & Governance Day 2016 will be shared, and CLG Essay and Mooting Competition Awards will be presented to the world's next generation of climate leaders.
During the event, staff from the Grantham Research Institute will present findings from our latest publication on Global trends in climate change legislation and litigation: 2017 snapshot.
Agenda:
1. Welcome and introductory remarks
• Professor Marie-Claire Cordonier Segger (Senior Director, CISDL)
• Dr Andre Laperriere (Executive Director, GODAN)
2. Global Trends in Climate Legislation & Gaps to be Bridged
• Dr Michal Nachmany (Governance & Legislation Research Officer, Grantham Research Institute on Climate Change and the Environment, LSE)
3. National Climate Law Innovations in Highly Climate Vulnerable Countries
• Chair: Maitre Ayman Cherkaoui (Lead Counsel, CISDL / Senior Advisor, COP22 Presidency)
Joint presentation:
• Professor Margaretha Wewerinke-Singh ( University of the South Pacific),
• Maitre Hafijul I. Khan (Executive Director, Centre for Climate Justice, Bangladesh);
• Maitre Eric Kassongo (Director, Congolese Centre for Sustainable Development, TBC)
4. Interactive discussion
• Dr Robert Hofstede (Associate Director, IDRC);
• Professor Tony La Vina (Executive Director, Observatory, Ateneo of Manila University);
• Professor Wesley Morgan (University of the South Pacific / Fiji);
• Dr Cosmin Orendea (Senior Research Fellow, EHS-United Nations University);
• Ms Kate Donelly (Researcher, University of the South Pacific / Vanuatu);
• Maitre Christopher Campbell-Durufle (Legal Fellow, CISDL);
• Mr Michael Brobbey (Senior Officer, GODAN)
5. Closing presentation: Outcomes of CLGD 2017
• Maitre Ayman Cherkaoui (Lead Counsel, CISDL / Senior Advisor, COP 22 Presidency)
• Ms Mirjam Reiner (Coordinator, CLGI, TBC)
Followed by the announcement of the 2017 CLG Essay and Mooting Competition Awards